The murder of George Floyd in Minneapolis, US trigger large scale riots, arson and looting in many cities including New York and capital Washington. The riots have caused huge losses to businesses, private and public property. Nearly a dozen people have lost their lives in the riots. There are accusations are far left organisations like the Antifa and university groups are fueling the riots. Now, the Left in India and their sympathisers seem to be wishing similar riots and violence in India.
Quint, a Left oriented news portal known for its biases, in a recent article called for similar 'widespread protests in India'. The article authored by one Shorbori Purkayasta who is the Senior Producer, Podcasts at Quint in an article compares the 'Black Lives Matter' movement triggered after the murder of African American George Floyd by a white police officer with 'police misdemeanour' during the anti-CAA protests in India.
The Quint article says that anti-CAA protests were tamed by the police with tear gas and lathis and the lockdown opened the floodgates of police misdemeanour, then goes on to compare democracies of US and India. "But if Indians are joining in to call out George Floyd's death, why dont similar killings and similar profiling in India not trigger such widespread protests in India? What will it take to introspect and bring justice home?", writes the author.
The blatant call for violence in the name of 'widespread protests' for no reason has netizens up in arms agains the portal with #DeshdrohiQuint trending on Twitter. Many netizens have highlighted the repeated anti-National stand of the portal and asked user to boycott it.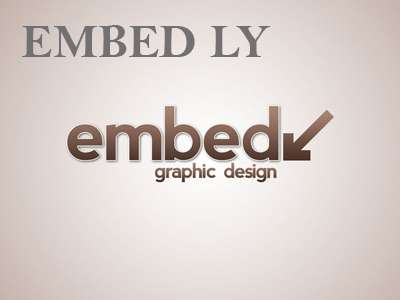 It has also been claimed that Quint is sending bulk mails to people with the article in question and thereby attempting to trigger violence in the country. Since the offices of The Quint is in Noida, many people have asked the UP Police to take strict action against the portal.
Past 'misdemeanours' of Quint
This is not the first time that Quint has been caught on the wrong foot. Branded as 'anti-national' by many netizens, Quint has been in the news several times in the past for taking a anti-India stand on several issues.
Quint had published an article which claimed that Kulbhushan Jadhav was a 'spy' and thereby putting his life at risk. India had repeatedly denied Pakistani claims and has said that Jadhav was abducted by ISI in Iran and taken illegally to Pakistan. However, after the Quint's infamous article, official Pakistan spokespersons and handles used the article to target India.
In another infamous episode, Quint wanted its readers to know the role of dreaded Al-Qaeda founder and terrorist Osama Bin Laden as 'father and husband' on his sixth death anniversary. Osama Bin Laden was buried at sea by the US so that no structure serves as a reminder to his legacy. But Quint's attempt to whitewash his crimes and portray the so-called other-side was lampooned by all.
The portal is also accused of being blatantly anti-Hindu in its approach. While calling for ban on fireworks only during Deepavali is a favorite secular pastime including the Quint, the portal had gone a step ahead and wanted people to vote on a poll accusing Holi as 'unleashing terror on the streets' and 'harassment'.
In another episode exposing its bias, Quint had run stories on how fasting during Navratri affects our body and questioned if its a healthy practice or not. The same portal published an article on positive effects of fasting during Islamic festival of Ramadan and urged readers to make fasting a part of our daily lives!
A Quint reporter was also accused of abetting the suicide of a Indian Army Jawan after the reporter without his knowledge recorded his off the cuff statements and leaked selected parts of the video. The Jawan committed suicide later. A criminal case was filed against the journalist but the Bombay HC quashing the case against the accused journalist.