A 500-year-old ancient Hindu temple that remained submerged in Mahanadi River in Odisha has been resurfaced. The 60-feet temple, believed to be around 500 years old, was located recently during an exercise as part of the project, said Anil Dhir, project coordinator of the Indian National Trust for Art & Cultural Heritage (INTACH) in Odisha, reported PTI.
The temple was found in the mid-river near Baideswar in the Padmavati area in Cuttack. The temple dates back to the late 15th or early 16th century, considering the construction style of the Mastaka and the materials used for the construction, Dhir said, adding that INTACH would approach the Archaeological Survey of India (ASI) to take steps for relocating and restoring the temple.
We will soon write to the ASI requesting it to take steps to relocate the temple to a suitable site. They have the required technology to do it. The state government should also take up the matter with the ASI, PTI quoted Dhir as saying.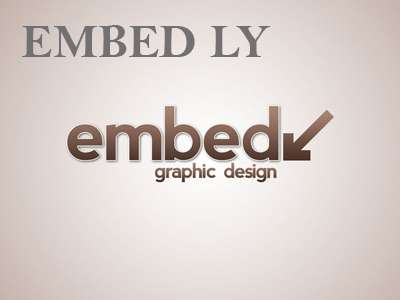 Deepak Kumar Nayak, who is the project assistant, visited the site with the help Ravindra Kumar Rana who is a history enthusiast. Gopinath Temple was dedicated to Lord Krishna. Deepak shared the entire story in an elaborate post on Facebook:
"Lord Gopinath's Submerged Temple: The detailed story"
This is a story that depicts the cruel side of mighty Mahanadi which once swallowed down a happy habitat into its humongous mouth. "Satapatana" a combination of seven neighbouring localities was located just in the bank of Mahanadi about 7kms away from Baideswar of Kataka district. It is said that the width of Mahanadi was very narrow those days, but then came the worst time for the residents when the cruel river shifted its course towards the locality and gradually flooded Satapatana living the locals totally hopeless. The desperate locals then shifted themselves to the nearby regions having higher elevation above the river level.
Their villages and houses were underwater now, they took all their religious idols, deities along with them and new temples were constructed later on for those deities. The earlier temples also went under the water along with the houses of villagers. It is said that there are more than 20 temples in the region between Baideswar to Kantilo are still present down under the water of Mahanadi. Among all those flood affected temples Gopinath Deva Temple of Padmabati village in Bhapur block of Nayagarh district was possibly the tallest one. Although, the temple is buried in sand of Mahanadi, very seldom the sands are removed with the flow of flood water of Mahanadi to provide locals few rare glimpses of that majestic temple which their ancestors had once built. After 11 long years that special moment came when this summer the dome section of that submerged temple was visible for a short period of time.
About 3 months back I got a phone call from my good friend & heritage explorer Sri Rabindra Rana about this. I knew about few submerged temples of Sambalpur near Hirakud Dam, but hearing about a submerged temple in the lower-central region of Mahanadi valley was an exceptional thing to me. I instantly called on my Project Coordinator Sri Anil Dhir to explore this place and list it as one of the monument in our campaign "Mahanadi Valley Heritage Sites Documentation". Anil Sir was also agreed and we planned to visit the place within next 3 days. However, our planning got spoil as Lock down was declared due to ongoing Covid19 crisis. Soon after Lock down was reduced and things were bit settled I went to the spot with Rana Babu thrice. But all the time, we found the temple merged inside water. We left hope and thought it is no more possible to document this place.
However, surprisingly on the evening of 7th June, I was informed by Rana Babu that just a thin part of the Dome (Amalaka) section of the temple is probably visible from last couple of days as the water level is little bit down. I got totally refreshed and asked Anil Sir's final permission whether to start documenting the spot. Unfortunately, Sir was away from Bhubaneswar and was unable to join me next day. But he insisted me to list the place if possible.
Next morning, I left home early in the morning and reached Baideswar market by 7 AM where Rana Babu was waiting for me. We reached Balunkeswar temple of Padmabati village from where one needs to cross the river to reach the spot where the temple is found. We hired a small boat of a fisherman; the priests of Balunkeswar temple were all gentlemen and sweet-speaking persons. One of the priests was agreed to join us and guided us to the other side of Mahanadi.
We were totally unsure whether we will be able to see the temple, however within 10 minutes our boat reached there and was taking circumference around the Mastaka section that was visible. We tried to take some photograph; it was not that easy, the small boat was in a shaking state with water waves making its effect after getting obstructed by the dome of the temple. The priest then did an incredible thing; he climbed on to Dadhinauti section of the temple and held the boat in his hand to provide us few static moments to click few photographs. The pictures attached here were generated with very tough efforts. We hardly spent 5-7 minutes at the spot and returned back.
We found the mastaka section of the submerged temple huge and understood why it gets visible at times. It was possibly a Temple having a Vimana and Jagamohana. The Vimana was in Rekha Deula style and Jagamohana was of Pidha order. The stone materials used to construct this temple are generally seen in temples of 15th/16th Century. When the region was merged under water, there were several deities those get shifted. Notable among them were Gopinath, Nrusingha, Rasa Bihari, Kamana Devi & Dadhibamana. All of these deities are still worshipped in Padmabati village other than the Dadhibamana shrine who is worshipped in nearby Tikiripada village.
We then moved on to present day Gopinath temple of Padmabati village where the original shrine of Lord Gopinath is worshipped after being moved from the river. We saw a plaque at the entrace of this temple mentioning this temple was constructed by Bebarta Keshab Pattanaik of Khandapada Gada in the year 1850. Worshipping of flute playing Lord Krishna in the forms of Gopinath, Rasabihari, Madan Mohana, Nikunja Bihari etc. were mainly developed during late Gajapati period after King Purushottama Deva brought the beautiful idol of Sakhi Gopinath from Kanchi to Kataka. Though, smaller in size we found the iconographical construction of this particular shrine very much similar to any other Flute playing Krishna shrine of Gajapati era.
Yesterday, when I posted few images through my FB accounts, I got around 15 queries (via emails, comments and phone calls) asking me whether some part of the temple is underwater!! I understood it was creating confusion. So, I put my observations through a rough sketch (please refer image no-2 in this post), it depicts the possible position with which the Temple currently stands in the middle of Mahanadi. We assume, the temple was possibly rising to a height of 60 feet. Out of which 50/55 feet is underlying the sand just beneath the flowing water, rest 5 feet i.e. the rising part of the temple or the Mastaka section is submerged in water, out of which only 10 inches is above water, currently. That is what I observe, though it's entirely my personal assumption and I might be wrong.
So this was the total story. Practically if we see there is nothing much to do with this older submerged temple. However, it was a spot telling many eventful tales from the past especially highlighting human struggle and survival against all negative acts of natural calamities.