Increase is number of COVID19 cases in Telangana, especially its capital Hyderabad, has also given rise to cases of official apathy and negligence. The latest being the tragic death of a young Telangana journalist Manoj Kumar. It is better to go to a crematorium rather than coming to Gandhi Hospital, these were the last words of journalist Manoj, according to his family & friends which indicate the state of affairs in the government run hospitals where COVID19 patients are being treated.
Manoj Kumar, 33, worked for TV5 news channel and covered the crime beat. On June 3, he had symptoms of COVID19 and went to a hospital along with his brother Sai Kumar who too had similar symptoms. The test turned positive and they were referred to government owned Gandhi hospital. But their nightmare started after they were admitted at the Gandhi hospital.
The facility was poorly maintained with stained premises and unclean bathrooms. Despite complaining of difficulty in breathing, no one attended to Manoj that night aggravating his condition. Despite putting pressure on the Superintendent, he was not shifted to the ICU for several hours. When asked again, they said that beds were not available at the ICU. The hospital did not even have spare oxygen cylinders so that he could be treated in the ward itself.
WhatsApp chat transcript of Manoj with his brother Sai Kumar narrating his apprehensions about the facilities at the Gandhi Hospital where they were admitted
The next morning Manoj was left on a wheelchair for several hours. His friends then requested the Health Minister to intervene after which he was taken to an isolation ward and given treatment. On June 7th, the hospital said that Manoj was critical and within a few hours he was declared dead. Neither the doctors nor the hospital bothered to inform about his real condition to his brother or his wife or friends.
Confirming the sequence of events, Manoj's brother Sai Kumar released a video testimony where he narrates his experience and that of Manoj. From June 3rd to the death of Manoj on June 7th, Sai Kumar's testimony shows the pathetic state of affairs at the Gandhi Hospital. Manoj had messaged him that they should get admitted at a private hospital as the condition at the hospital did not give him any confidence, says Sai Kumar. Eventually, their worst fears turned out to be true, he rues.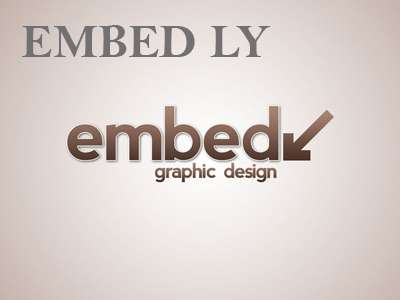 Dadige Archana, wife of Manoj Kumar spoke to TimesNow anchor Padmaja Joshi and reiterated the allegations made by Sai Kumar. She said that not only was the treatment delayed but the doctors too were negligent in their approach. The poor facilities at the hospital and lack of staff was highlighted by her in her interaction on TV.
Manoj Kumar married only eight months ago. He decided not to have kids and adopted his other brother's son who was an orphan. Now, with Manoj's death, the family is without its breadwinner.
Condition of Gandhi hospital which has gone viral in social media
Senior BJP leader in Mahbubnagar district Bureddypally Venkat Ram Reddy has demanded the state government to immediately release a compensation of Rs. 50 lakhs to Manoj's family. "The journalists are sacrificing their lives to give the latest updates to the public. It is high time the state governments provide free corona testing to each and every journalist and also provide them financial and healthcare security," said Venkat Ram Reddy in his interaction with the media.
Government rejects allegations of negligence
The Telangana government and the health department have refuted the claims of lack of facilities at the hospital. Chief Minister's Office in a press release said that the facilities at Gandhi Hospital were enough to treat more than 2150 patients and there is enough oxygen supply. It also said that allegations against the maintenance at the hospital were lies and fake news spread by some newspapers and channels.
Superintendent of Gandhi Hospital has in turn blamed Manoj Kumar saying that he was already suffering from Myasthenia Gravis, in which all the muscles have weakness, including respiratory muscles. This only aggravated his condition leading to his death. A team of doctors including physicians, anaesthetists and pulmonologists treated Manoj around the clock, but he had a cardiac arrest and while he was resuscitated he couldn't be revived and was declared dead at 9.37 am on June 7, said the Superintendent.
Not satisfied with the hospital's response, Sai Kumar has lodged a complaint against the doctors and medical staff of Gandhi Hospital. The complaint lodged at Chilkalguda Police Station in Hyderabad alleges medical negligence by the doctors and staff of the hospital which led to untimely death of his brother Manoj Kumar. The complaint narrates the sequence of events from June 3rd when they were tested positive for COVID19 to the death of Manoj. The copy of the complaint is below:
The police are yet to disclose the action taken on the complaint. Concerned journalists and citizens of Hyderabad have been trending #JusticeforManojKumar on social media, demanding proper investigation and strict action against the hospital and authorities of Gandhi Hospital.