Donald Trump's charges against the nexus of Democrat politicians and international media houses to undermine US interests proves that Pulitzer like prizes are only hyped by vested interests.
New Delhi: The American politics is turning bitter and fierce and not without good reason. "He got caught, OBAMAGATE," tweeted US President Donald Trump lambasting at his illustrious predecessor Barack Obama for the much-criticised FBI investigation into former US national security advisor Michael Flynn and that tried to "sabotage" the new incoming administration.
"When are the Fake Journalists," Trump wrote on Sunday, "who received unwarranted Pulitzer Prizes for Russia, Russia, Russia, and the Impeachment Scam, going to turn in their tarnished awards so they can be given to the real journalists who got it right".
"THE ENEMY OF THE PEOPLE. Sadly, our Lamestream Media is TOTALLY CORRUPT!," he wrote again on Monday. "OBAMAGATE makes Watergate look small time!" - one more tweet. The implication is clear - the much hyped Pulitzer Award for Journalism is only a 'hype' and need not be all virtuous. In Indian context as well, it was reported recently how an old anti-India ploy was at play.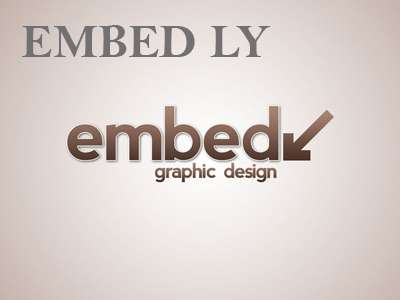 It is well known that honouring 'anti-India journalists and photographers' with international prizes is the old ploy of the liberal cabal, as reported by Organiser lately. However, the report also said it is the support they get from Congress party and other Seculars within India that should alarm all citizens. Of course, Indian security forces helping Kashmiris during natural calamities, during emergencies, exceptional COVID19 management in Jammu, Kashmir and Ladakh, does not conform to the "Narratives" set by the so called jury of Pulitzer panel and the self-styled "liberal" gang in India.
Nevertheless, Trump's outburst against Pulitzer prizes for gifting the honours to select publications in America is worth discussions.
"In 2019, for example,", says a report in 'The Guardian' --- " a New York Times team won a Pulitzer for an "exhaustive 18-month investigation of President Donald Trump's finances that debunked his claims of self-made wealth and revealed a business empire riddled with tax dodges".
'The Wall Street Journal' was also rewarded for "uncovering President Trump's secret payoffs to two women during his campaign who claimed to have had affairs with him, and the web of supporters who facilitated the transactions, triggering criminal inquiries and calls for impeachment".
In 2018 also - the Pulitzer committee did, awarding its prize for national reporting jointly to the 'Washington Post' and the 'New York Times' for "deeply sourced, relentlessly reported coverage in the public interest that dramatically furthered the nation's understanding of Russian interference in the 2016 presidential election and its connections to the Trump campaign, the president-elect's transition team and his eventual administration."
It is well known that President Trump - like many world leaders - does not enjoy a very good press in his own country. But the question remains - will media investigate the genuineness or otherwise of Obamagate or simply dismiss these as part of Trumpism in a year when the Presidential elections are due in America.
In India too, lot many instances of unethical and anti-national style of journalism bordering lagely on theme of anti-Narendra Modi matters and jargons have survived for long. In the run up to the 2019 elections, media trying to blow up the image of a much discredited Rahul Gandhi constantly played up a line - "Chowkidar Chor hae" slogan against the Prime Minister in office.
When was the last time, such a senseless sloganeering against an incumbent Prime Minister was done? The 2019 mandate left the Congress leadership and its 'advisors' run for cover but has anyone sought to tender an apology or has the media even bothered to raise this question.