Delhi Minority Commission chief threatens Hindus in Indian will face an 'avalanche' if Muslims complain to their friends in the Arab world
On April 28, Delhi Minority Commission Chairman Zafarul Islam Khan raked up controversy by thanking Arab nations for their support to Indian Muslims when "Hindutva bigots" calculated that Muslim and Arab world would not care about the persecution of Muslims in India. The day Indian Muslims complain to the Arab and Muslim world about the hate campaigns across the country, there will be an avalanche for Hindutva bigots, he said.
Zafarul Islam Khan, took to Facebook, to share a provocative post to thank Kuwait for "standing with the Indian Muslims" and attacked Hindus by referring to them as "Hindutva bigots".
He further said in his post that the "bigots forgot that Indian Muslims enjoy huge goodwill in the eyes of the Arab and Muslim world" for their services over centuries to Islamic causes, excellence in Islamic and Arabic scholarship, cultural and civilisational gifts to world heritage.
The Hinduphobic post of Islam Khan comes amidst reports that Kuwait had expressed concern regarding the alleged persecution of Muslims in India amidst coronavirus outbreak.
The Delhi Minority Commission chairman also applauded radical Islamist and terror sympathiser Zakir Naik in his post as he claimed people like Naik are respectful household names in the Arab region and Muslim world.
He also counted names like Shah Waliullah Dehlavi, Iqbal, Abul Hasan Nadwi, Wahiduddin Khan and Zakir Naik, who - according to him earned respect in the Arab world.
Complaint against Zaraful Islam Khan by Prashant Umrao Patel
Delhi-based lawyer Prashant Umrao Patel has filed an FIR against Zafarul Islam Khan for his social media post.
Prashant informed Organiser that the action of Zafarul comes under sedition and waging war against Government of India. His Facebook post is an attack on sovereignty of India and promoting enmity between different groups on the grounds of religion and doing acts prejudicial to maintenance of harmony.
FIR against Zafarul registered under section 121, 124A, 153A, 506 of Indian Penalty Code 1860 and under section 66F of Information Technology Act, 2000 with other relevant sections which you deem fit.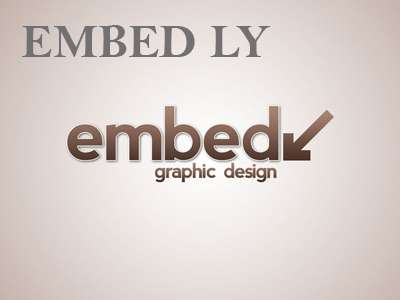 Zafarul Islam was against the arrest of Muslim rioters involved in anti-Hindu Delhi riots
Earlier on Aril 3, the Delhi Minorities Commission Chairman has issued notice to the Commissioner of Police seeking proper action over "random arrests" of the youth in connection with the anti-Hindu Delhi riots in which over 50 people had died.
The notice asked the Delhi commissioner of police to instruct the ground staff to desist from "random" picking up of the youth in north-east as arrests must only be made when there is clear evidence about someone's involvement in the Delhi riots.
The notice further said that once lockdown is lifted and conditions return to normal, "we will take a closer look at these arrests".
Who is Dr Zaraful-Islam Khan?
Zafarul-Islam Khan is a senior journalist, scholar and author of many books. He was the Chief Editor of The Milli Gazette from its inception in January 2000 to December 2016 and has been the President for three terms of the All India Muslim Majlis-e-Mushawarat, the umbrella body of Indian Muslim organisations. He was appointed as the Chairman of Delhi Minorities Commission on July 15, 2017, for a three-year term.