- Sumona Chakraborty
Let's start with the story of 'Activist' Gautam Navlakha who surrendered today (April 3rd). From the absolute starting. Let's start from early 1990's. Pakistan was trying to increase it's influence in Washington regarding Kashmir. It found a suitable candidate in Ghulam Nabi Fai. It was very successful in hijacking the whole issue. Read along...
Imagine if there was a powerful institution claiming to be the Voice of Civil society of Kashmiris, Indians and Pakistanis but totally in control of Pakistan. This was KAC - Kashmiri American Council formed by Ghulam Nabi fai.
So, what was the plan ? The plan was to create a Platform for propaganda on Kashmir. Although, this platform was to be controlled from Pakistan it had to look neutral. How? Simple, invite 'eminent' speakers from both countries to speak on Kashmir.
But the plan failed.
Ghulam Nabi fai was arrested
for Laundering 3.5 million dollars from ISI to influence US Congress. This was the time when the trust between US and Pakistan was very low due to Osama.
The Economic And Social Council of UN provides consultative status to NGO's. This Status gives NGO's a strong voice in many organs of UN including Human Rights council
KAC Controlled from Pak was inch closer to getting this status
due to our 'Intellectuals'. So, a Pakistan controlled body
almost got Consultative status on Kashmir in UN body
. Who were the intellectuals who went to US for Kashmiri Maerican council conferences? The first on The list is our today's hero - Gautam Navlakha. Other intellectuals include Retd. Justice Sachhar, Kuldip Nayyar, Ved Bhasin (Editor Kashmir Times).
It is not that BJP has some political score to settle with Navlakha (Bhima Koregaon).
His activities alarmed Omar Abdullah too.
He was detained by his government. But his Golden Inning was yet to come. It was the 2017 Bhima Koregain violence that can be said to be height of his propaganda. So, what was the plan here ?
The plan was to burn whole Maharashtra into caste violence. Thanks to good measures taken by the Government, it failed. They planned hundreds if not thousands of dead bodies. But it failed. When Pune Police started investigation, they found following people:
- Gautam Navlakha
- Sudhir Dhawale
- Rona Wilson
- Surendra Gadling
- Shoma Sen
- Mahesh Raut
- Varvara Rao
- Sudha Bharadwaj
- Arun Ferreira
- Vernon Gonsalves and others.
Do you know who the Judge was, Justice Murlidhar. Beloved judge of The wire, Print , Scoop whoop, The quint etc. I am not alleging anything, just for you to know.
Moving On. Finally police pressed UAPA and Sedition charges. Fought a long legal battle in Bombay HC and Supreme court. Finally,
SC gave them 1 week to surrender
.
Adding this tweet to this thread for all of you to know how messes up Kashmir Issue was.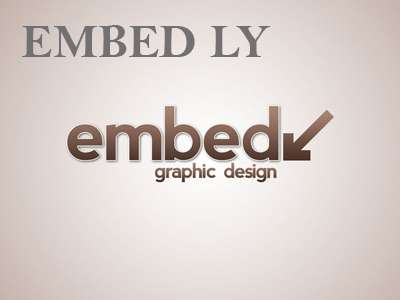 Adding to it. I am not alleging anything . The woman sitting in this picture is Usha Ramanathan. She is wife of Justice Murlidhar. The person speaking is Harsh Mander. He works George Soros NGO in the capacity of Advisory board chair. Not alleging anything. It can be coincidence.
Harsh Mandar speaking at a JNU Hostel
Some honourable mentions.
Rona Wilson. The letter of assassination of PM was obtained from his house. He fought for Parliamentary attack Fame Geelani. Involved in Bhima Koregaon as per police. The Robinhood.- He used to distribute drugs and money to poor tribals. He was in jail for that from 2007 to 2012. Such a great soul. Whatever police says, he can get you higher the Himalayas like China Pak friendship. Let's see what police is able to do.
Arun Ferreira and Rona Wilson
Another poor Activist in the list is
Vernon Gonsalves
.
He was 'allegedly' arrested
with Two pistols, detonators, gelatin sticks (Used for bomb), CDs with propaganda. That was UPA government in 2007. Now NDA government. Bipartisan arrest.
I think I have given enough for all of you to Google and form your own conclusions. I am not alleging anything here. One final point(not allegation). Justice Rajinder Sachar was behind the Sachar commissioner report. He also attended Kashmiri American council. There was a controversy regarding Sachar commission report. Sachar Commision was a commission for Muslims only. The report was prepared for muslims only. No other minorities were included. The Narendra Modi government in Gujarat fought case against its implementation. Although,
it has taken U turn now
.
Sachar commission report was direct attack on Indian Army. It raised questions on
Muslims in Army
. I am not alleging anything. But this would be loved by Pakistan. Imagine situation of Muslim soldiers in indian army reading this report. Ask the Government to institute a new Commission to find out real Situation of Minorities including all Minorities after NRC.
(The article is a complation of the tweets of the author. She tweets at @SumonaChakrabo8)