Neeraj Ram Prajapati injured during attack on pro-CAA rally in Lohardaga dies in Ranchi; 16 Jihadis arrested and sent to judicial custody
Neeraj Ram Prajapati, who was grievously injured during the Jan 23rd rally in support of the Citizenship Amendment Act (CAA) in Lohardaga, died on Monday in RIMS Hospital of Ranchi. He was undergoing treatment at the trauma center in RIMS. Neeraj was attacked at the rally with a rod but he somehow escaped and had reached home but fell unconscious. He was soon admitted to the Orchid Hospital in Ranchi. After 2 days of treatment here for brain hemorrhage, his condition deteriorated and was then referred to RIMS where he passed away on Jan 28th.
It can be recalled that the rally in support of CAA in Lohardaga town of Jharkhand had come under attack by a Muslims in the area. https://www.organiser.org/Encyc/2020/1/23/Rally-in-support-of-CAA-in-Jharkhand-attacked-with-stones-and-bullets.html The rally was pelted with stones, bullets and petrol bombs by Jihadi elements and even houses and vehicles of Hindus were vandalized. It was in this attack that Neeraj was reportedly hit with a rod on his head causing hemorrhage.
Though the doctors claim that Neeraj died due to cardiac arrest, family members have accused the cops of trying to cover up the real reason. They say that the government does not want to antagonize the minority community which indulged in the attack on the rally. Neeraj came from a humble background and was an idol maker by profession. He is survived by his young wife and two children. A online crowdfunding campaign has begun to raise funds for the family of Neeraj.
16 arrested for attack on Lohardaga rally
State IG Naveen Kumar Singh has informed the media that 16 people have been arrested for attacking the rally. The arrests were made after investigation and based on clues from CCTV, he informed. The 16 who have been arrested have been jailed under judicial custody. All those who have been arrested are residents of the same town say sources. They had indulged in unprovoked attack on the rally in support of CAA. The Jihadi elements had also attacked Hindu homes and properties after the attack on the rally.
The curfew in the town will continue with limited relaxation for buying daily essentials said the IG. Schools, colleges and government offices will remain closed during the curfew.
Lohardaga mourns death of Neeraj
Death of Neeraj has angered the Hindu community in the town who have demanded justice and strict punishment to those who murdered him. Hearing about Neeraj's death, Union Minister and MP Sudarshan Bhagat, MLA CP Singh, Naveen Jaiswal and leaders and members of many social and Hindu organizations reached RIMS and protested.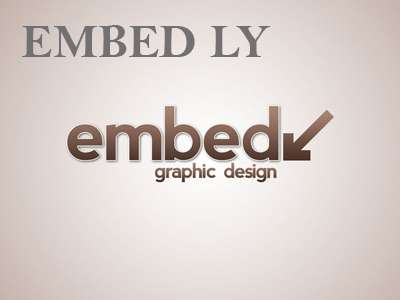 Former CM of Jharkhand Raghubar Das has demanded that the state government should provide a government job and compensation to the family of Neeraj. He has also demanded that all the criminals who attacked the rally be immediately arrested and punished.
The body of Neeraj was brought from RIMS, Ranchi to his house at Lohardaga in tight security on January 28th. The entire area was under a security blanket to avoid any untoward incidents. As soon as Neeraj's body reached his house, the entire area was in mourning. People were also angry at the government for not acting swiftly against those who indulged in unprovoked attack on the rally.