Mainstream hate for Hindu beliefs is getting exposed repeatedly on social media and it is not going unchallenged unlike before. While most try to obfuscate or beat around the bush, many have apologized or lost their current assignments.
Not long ago, hate for Hindu beliefs was seen as a measure of progressiveness. Anyone, especially within India, who had to prove their liberal credentials just had to abuse or lampoon a Hindu tradition or cultural symbol. Viola! their liberal and secular character was reinforced or reinstated. Lesser said about the media moguls and scholars from foreign shores the better. They were the ones who fed Hindu hate to their peers here as for them Hindus represented a part of the world that was still uncivilized and stuck to their beliefs. This was visible in their media narrative, literature and academic curriculum. As the Hindu hate peaked the only way forward was down for those who indulged in Hinduphobia.
Ever since the BJP under Narendra Modi came to power in 2014, the display of Hinduphobia had only increased as if to test the patience of Hindus. Every sad incident or event was linked to Hindu beliefs and traditions. For instance, Hindus respect for cow was lampooned and attempts were made to approve cow smuggling and efforts to safeguard cow trafficking was depicted as Hindu fascism. The language and rationale used to tease Hindus was that of the medieval Christian evangelists or the Islamic invaders and terrorists. Deepavali was the only polluting phenomenon in India, Karwa Chauth is patriarchal and misogynist, temples are money making enterprises, love for Gou Mata is symbol of Hindutva hegemony, image of aggressive Hanuman is Hindu fascism, were some of the prevalent Hinduphobic narratives built around Hindu beliefs.
The recent Hindu resurgence can be witnessed the way Hindus have been fighting back to defend their beliefs. Social Media has provided the best platform to fight back and expose the Hinduphobia prevalent in mainstream media, academia, prominent stars and even few business houses.
The latest one to be exposed and sent packing was the a Delhi based producer of the US National Public Radio (NPR), Furkan Khan, who displayed here bigoted views of Hinduism on Twitter. On September 9th she had tweeted, "If Indians give up on Hinduism, they will also be solving most of their problems. What with all the piss drinking and dung worshiping,". This was the same language used by the Pulwama terrorist in a propaganda video that became viral after the attack which took lives of 40 CRPF jawans.
Furkan Khan's case is not the isolated instance of extreme Hindu hate. Ira Trivedi, a yoga teacher had displayed her Hindu-hater several times to showcase herself as secular and liberal. She had tweeted "The Quran is a deeply progressive text! Modern-day Hinduism is deeply regressive." She had earlier said in a video that had gone viral that "beef is the cheapest source of protein" when the controversy over beef was raging in TV studios. She also said Hindu women fear to go to temples as they think they will be molested. Her hate fore Hindu traditions and Hinduphobia was clearly visible.
However, the backlash against Ira Trivedi's Hinduphobia on social media led to her sacking from the Doordarshan show. The victory against Hinduphobia had just begun.
Furkan has been an habitual offender showcasing her Hinduphobic mindset. She and many others had tried to brush the genocide of Kashmiri Pandits as "normal conflict collateral damage" after Article 370 was amended by Jammu & Kashmir was bifurcated. Her Hindu hate was called out and users tagged NPR and asked the organisation if it corroborated the views. Many including another employee of NPR came to her rescue saying that she did not mean to hurt any religion. Though Furkan Khan tried to save her face by apologizing the deleting the tweet, the damage to its image was something NPR could not handle. She was probably asked to quit and it was subsequently reported that the lady had quit her job at NPR.
Indian Ambassador to the US Harsh Vardhan Shringla had already complained that sections of the US media were showing a one-sided perspective of Kashmir. In an interview to PTI, Shringla had said that the international media was showing a perspective pushed by those inimical to India's interests. This is true as Washington Post, BBC, etc have always showcased India in a poor light vis-a-vis situation in Kashmir.
Legal Rights Observatory (LRO) has lodged a complaint with the Delhi Police against the tweet by Furkan Khan. LRO has charged that Furkan Khan's statement is an "open call to Hindus to convert" in her derogatory tweet.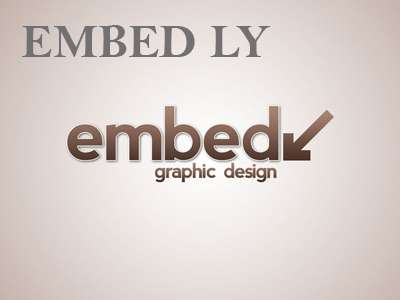 It also called on the Delhi Police to seek an official clarification from NPR. Later, NPR replied to LRO and said that they regretted the tweet of its employee and that she has resigned.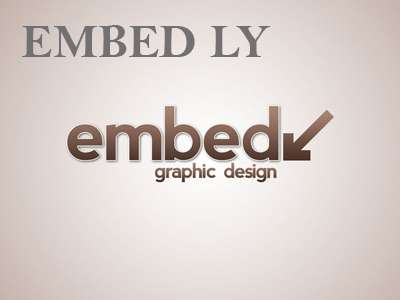 While Furkan Khan being forced to quit her job is indeed a victory for Hindu cause, this will not end here. There are many film directors, actors, lawyers, media stars, who thrive on stoking Hindu sentiments by blatant display of Hinduphobia. Online serials off late are having blatant anti-Hindu content camouflaged as creative stories. Hindus will have to expose every instance of Hinduphobia and call out the offenders. Legal action is one way forward, the other being social boycott of them and the products they endorse.