In a major relief to 49-year-old Jadhav, the ICJ ruled that Jadhav's death sentence awarded by the Pakistani military court should remain suspended. The ICJ verdict has not only caught Pakistan's regime under Imran Khan regime unawares, it has also isolated Pakistan more since Pulwama terror attack and UN blacklisting of Masood Azhar.
It all started amid battle of nerves. Life of an individual, a former naval officer and an 'innocent Indian' was involved. On April 10, 2017, Kulbhushan Jadhav was sentenced to death by a military court in Pakistan. Obviously, the battle was also about country's prestige in the context of dealing with Pakistan – where lie is an instrument of foreign policy and where peddling fake news is considered a virtue. But things were handled with maturity and a battery of legal and diplomatic minds joined forces to make India's and Kulbhushan Jadhav's case at the International Court of Justice (ICJ) at The Hague.
ICJ is the principal judicial organ of the United Nations. The ICJ's primary functions are to settle international legal disputes submitted by nations and give its verdict and also opinions on legal issues referred to it by the UN.
In the matter related to the Kulbhushan Jadhav case – the 16 member bench had one Pakistani judge as well and it may be relevant to add here that one dissent vote was from the concerned Pakistani judge only. The Court pronounced that Pakistan had breached relevant obligations under the Vienna Convention on Consular Relations. It did so by not notifying India, without delay, of the detention of Jadhav.
Speaking in Parliament on July 18, a day after the verdict, External Affairs Minister S Jaishankar said – "Pakistan was also found to have deprived India of the right to communicate with Shri Jadhav, have access to him, visit him in detention and arrange his legal representation. The Court declared that Pakistan is under an obligation to inform Shri Jadhav without further delay of his rights and to provide India consular access to him".
In a major relief to 49-year-old Jadhav, the ICJ ruled that Jadhav's death sentence awarded by the Pakistani military court should remain suspended. The ICJ, based in The Hague, pronounced its judgement certainly favoured India, saying ``Jadhav's death sentence should remain suspended until Pakistan effectively reviews and reconsiders the conviction or sentence in light of Pakistan's breach of Article 36 (1), that is, denial of consular access and notification.''
In fact, earlier after India petitioned the ICJ, the global court had put a stay to the execution of the capital punishment.
Now in retrospect, it was on May 8, 2017 - India instituted proceedings in the International Court of Justice against Pakistan for "egregious violation" of the Vienna Convention on Consular Relations, 1963 and on May 9 (2017), the ICJ sent an urgent communication to the then Prime Minister of Pakistan Nawaz Sharif putting stay on the military court order of capital punishment slapped on Jadhav.
Here is interesting background information – in April 2017 – Indian Foreign Ministry and the Prime Minister's Office (PMO) had decided about going to the ICJ to 'prevent' the death sentence on Jadhav. But the plans were not revealed for obvious reasons. Sources say – thus – when India initiated the proceedings and within a day got the 'stay' order --- also called on India's Request for Provisional Measures, Pakistan was caught unawares. In retrospect again, it is worth mentioning that on April 27, 2017, Ministry of External Affairs spokesman Gopal Baglay on records had questioned the authenticity of Pakistani claim that the military court proceedings against Jadhav was transparent.
"Where are the documents and chargesheets? Where is the copy of the judgement?," he had said. Insiders said such rhetoric was used deliberately to camouflage India's real intent – of moving the ICJ. On the other hand, Pakistan had pushed its argument internationally saying, in last two years (prior to 2017), Pakistan has tried more than 270 Pakistanis in military courts. It also said Jadhav could seek mercy but that implied that he should agree that he is an Indian spy.
Sushma's Core Team
The then External Affairs Minister Sushma Swaraj took charge of things and formed a core team. She met Prime Minister Narendra Modi on this on number of occasions and kept him well informed of her ministry's works. Vishnu Dutt Sharma, MEA's legal division head, was asked to work as a bridge between diplomats and lawyers and Harish Salve team got into the business.
Ms Swaraj and Deepak Mittal, Joint Secretary Pakistan-Afghanistan-Iran (PAI), from beginning insisted that Jadhav should be given consular access and ultimately that was the point that stuck all along in the legal war. Sushma Swaraj was also in touch with the family of Kulbhushan Jadhav and thus within minutes the verdict came from The Hague, the former External Affairs Minister had something to cheer about. She tweeted:"......It is a great victory for India. I hope the verdict will provide the much needed solace to the family members of Kulbhushan Jadhav".
MEA sources also point out Pakistan has never contested India's contention that Jadhav was not informed of his rights under the Vienna Convention. This was endorsed by the ICJ also. A misinformation campaign peddled by Pakistan in first week of March 2016 that Jadhav had a passport bearing the name 'Hussein Mubarak Patel' too was unfounded.
India had submitted before the ICJ that it has information that Jadhav was "kidnapped from Iran, where he was carrying on business after retiring from the Indian Navy and was then shown to have been arrested in Balochistan" on March 3, 2016.
Counsel Harish Salve has answered the passport puzzle well: "Pakistan repeatedly played slides of what it claimed was passport it had recovered from Jadhav. Not only did the Court get drawn into it, this displaying passport led to the court rejecting Pakistan's argument that Jadhav's nationality was uncertain".
Pak cornered
The ICJ verdict has not only caught Pakistan – now under new Imran Khan regime – unawares, it has also isolated Pakistan an inch more since Pulwama terror attack and UN blacklisting of Masood Azhar.
It is worth mentioning that the Modi government has already got global support in 2016 after the Uri terror attack. Under Modi's stewardship, India's relations have improved leaps and bounds with the US, Russia and also China --- and this despite Doklam row in 2017. The Trump administration endorsed India's surgical strike in September 2016 and the Balakot airstrikes this year too found international endorsement. Thus, when the Pakistan government announced on mid night of July 18-19 that 'consular access' will be given to Jadhav, it was only reflection of its helplessness.
"As a responsible state, Pakistan will grant consular access to Kulbhushan Jadhav according to Pakistani laws, for which modalities are being worked out," a Pakistan government announcement said.
For quick recap, the ICJ verdict has few important takeaways -
-Pak breached Art 36 obligations of Vienna Convention by denying consular access.
--Pak deprived India Right to Communicate with Jadhav
--Pak failed to inform India of Jadhav's arrest 'without delay'
-ICJ affirms Jadhav's right to consular access
--The verdict directs Pakistan to provide effective review
--ICJ directs Pakistan to reconsider Jadhav's conviction
--ICJ says Jadhav's death sentence to remain suspended
Of course the court also ruled that the remedy sought by India, including annulment of Pak military court decision convicting Jadhav and his release and safe passage to India.
Senior Congress leader and former Home Minister P Chidambaram was the first among the opposition leaders to have welcomed the verdict. "ICJ delivers `justice' in the true sense of that word, upholding human rights, due procedure and the rule of law. A 15:1 verdict is actually a unanimous verdict," he tweeted. Congress party in its official Twitter handle sought to shed its political differences and said the verdict was a "big win for India".
Rahul Gandhi was, however, guarded when in his reaction, and did not compliment the government of the day or the legal team. The Congress President wrote in the micro blogging site – "My thoughts tonight are with Kulbhushan Jadhav , alone in a prison cell in Pakistan & with his distraught family for whom this verdict brings a rare moment of relief, joy & renewed hope, that he will one day be free to return to his home in India".
Sword of Sanctions
Pakistan now faces the threat of sword of global sanctions because ICJ operates under the mandate of United Nations. Senior Counsel Harish Salve, who represented India and Kulbhushan Jadhav in the International Court of Justice at The Hague, expectedly welcomed the 15-1 verdict of the court and said if Pakistan violates the directives, Islamabad can even attract sanctions. He also said there are "fantastic lawyers" in Pakistan, who will take up the cause of Jadhav, on whom the Pakistani military court had served the death sentence but the verdict of the 'farcical' process was suspended by the ICJ.
"Consular access has to be given, if it is not given, we can go back to the ICJ. If the country brazenly defies the ICJ edict, there are other provisions including sanctions," Mr Salve told reporters in London. He welcomed the ICJ order and said Pakistan has to do everything to implement Vienna Convention and also take necessary "legislative measures". Answering questions, Salve maintained that the ICJ order makes it clear that he cannot be 'tortured'. He said if the trial is not fair, "we can go back to the ICJ".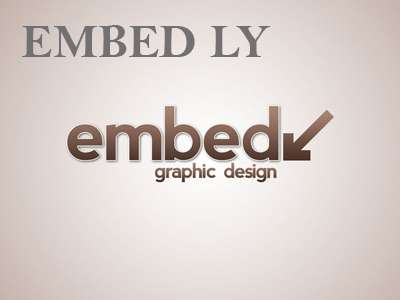 "We expect Pakistan to do whatever it has to do including appropriate legislative measures to guarantee a fair trial. So Pakistan's conduct is under watch and if what they do is another farcical attempt, we will be back in the Court," the attorney said. Closer scrutiny of the verdict suggests the Court has rejected yet another Pakistani contention that consular access need not be given to someone who has been held involved in 'espionage'. The ICJ verdict makes it clear now that the Vienna Convention cannot exclude from its scope for persons who is charged with 'espionage'.
When it comes to immediate reactions and interpretation of the verdict, Pakistan tried to put up a brave face on the first day and gave a spin that India's request for 'safe passage' was not given. "ICJ has decided not to acquit or release Jadhav thus not accepting Indian pray", came the Pak foreign ministry statement. Even Pakistani media screamed – 'ICJ rejects India's plea for Kulbhushan Jadhav's acquittal'.
But, Islamabad got a snub from MEA spokesman Raveesh Kumar on July 18 when he said: "Frankly, it seems to me they (Pakistan) are reading from a different verdict. Main verdict is in 42 pages, if there is no patience to go through 42 pages, Pakistan should go through 7-pages Press Release, where every point is in India's favour". For his part Mr Salve has answered the issue of annulment saying - "We had ambitiously asked for annulment, the court said no.....but they have said Pakistan has to do everything to make Vienna Convention a reality".
External Affairs Minister S Jaishankar said in Parliament – "Sir, in 2017, Government made a commitment on the Floor of the House to undertake all steps necessary to protect the interests and welfare of Shri Jadhav. Government has made untiring efforts in seeking his release, including through legal means in the International Court of Justice. I am sure the House will join me in appreciating the efforts of all those involved, especially the legal team led by Shri Harish Salve". Dr Jaishankar said: The judgement is not only a vindication for India and Shri Jadhav, but for all those who believe in the rule of law and the sanctity of international conventions".
Lesson not learnt
But Pakistan seems to have developed a habit of not taking any lesson. It is being argued in the corridors of South Block in Delhi that Pakistan "cannot achieve much" now by delaying Jadhav's return to India. One school of thought even says Imran Khan, who often tries to give an image of a liberal though after pushed to the wall, should order his release and may be this gesture can 'lure India' back to the negotiating table.
Pakistan has in the past 'surrendered' and order return of Wing Commander Abhinandan Varthaman and lately felt the pressure and acted against JuD chief Hafiz Saeed and also Masood Azhar. However, it can be still imperative to try to analyse what are the possible options Pakistan has to delay Jadhav's return or make things 'difficult' for India. They may commute the sentence to life sentence and then say – Islamabad is ready to talk on all fronts including Jadhav and Kashmir.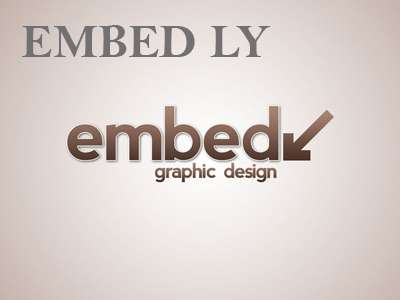 The back channel parleys have never been suspended between two sides but New Delhi is talking only on piece meals. Kartarpur Corridor is one such an example.Rightly say people in the know of things - Pakistan is now under a 'global gaze' as to what direction it would follow. In his blog, former Defence Minister Arun Jaitley, an eminent lawyer himself and the ailing BJP leader said: "Pakistan lost conclusively before the ICJ. The court has given Pakistan an opportunity to comply with the rule of law and reform its processes. Will Pakistan use this opportunity or will they squander it?"
The answer may lie in the proverbial womb of time, but it is for Pakistani military to act quickly and 'judiciously'. Imran Khan has an opportunity to give an impression that is a man of different kind. The 'Kulbhushan Jadhav plot' was after all hatched by Pakistan when Nawaz Sharif was in power. Reports say while Harish Salve charged only Re 1 as fee on this case; a fund crunch Pakistan reportedly spent Rs 20 crore. It is yet another case when Pakistan only wasted its resources and precious time.
Timeline in ICJ Case on Kulbhushan Jadhav
Here is the Timeline in the ICJ Case between India and Pakistan on Kulbhushan Jadhav:
- March 3, 2016 - Jadhav 'arrested' by Pakistan
- March 25, 2016 Foreign Secretary of Pakistan informs Indian High Commissioner in Islamabad of the "arrest".
- 8 May 2017 - India instituted proceedings in the International Court of Justice against Pakistan for egregious violation of the Vienna Convention on Consular Relations, 1963
- India asked ICJ to issue 'Provisional Measures';
- India asked Court to issue immediate instructions to Pakistan to not take any action on the sentence
awarded to Jadhav till India's request for Provisional Measures was considered.
- May 9, 2017 Court sent an urgent communication to the PM of Pakistan, and called upon Pakistan, to act in such a way, pending Court's decision on India's Request for Provisional Measures (stay order) as will enable any Order the Court may make on this Request to have its appropriate effects.
- 15 May, 2017 ICJ heard India's request for Provisional Measures
- 18 May 2017 ICJ unanimously issued a binding order indicating
Provisional Measures asked by India to take all measures to prevent execution of Jadhav pending final judgment of the Court.
- 13 Sept 2017 India filed its Memorial (first round of written pleadings)
- 13 Dec 2017 Pakistan filed its Counter Memorial (first written pleadings)
- 19 Dec 2017 India sought 3 months to file Reply (second pleadings)
- 5 Jan 2018 Pakistan opposed India's request
- 17 Jan 2018 Court accepted India's request and gives time of three months each to India and Pakistan to file second round of written pleadings
- 17 April 2018 India filed its Reply in the Court (2nd round of written pleadings)
- 17 July 2018 Pakistan filed its Rejoinder (second round of written pleadings)
- Feb 18-21 2019 Final Oral Hearings in the ICJ
- 17 July, 2019 Judgment by the ICJ: Jadhav's death sentence suspended, allowed consular access, but safe passage to India rejected