Hypocrisy of DMK exposed! Opposes Hindi vehemently in public but schools run by its top office bearers teach Hindi to all their students
DMK opposes Hindi but upto 45 schools run by its top functionaries teach Hindi to its students
DMK has been warning of dire consequences over Hindi being given as an optional language to students. Despite clarification from the Minsiter of education, Chairman and members of National Education policy committee that no language has been or would be made compulsory, the DMK has been raking up the issue of Hindi time and again. The Draft National Education Policy that was submitted to the new Minister of HRD Shri. Ramesh Pokhriyal gave rise to speculations that Hindi was being made compulsory in Southern states. The false news spread to other states like Karnataka, Andhra and West Bengal with protestors demanding that Hindi should not be made compulsory. DMK and few of its fringe allies in Tamil Nadu also threatened to demand secession from the union of India if it was made mandatory.
Ironically, while DMK vehemently protests Hindi, it has come to notice that schools and educational institutions owned by top DMK functionaries have been teaching Hindi to all its students as a third language. Kathir News, a popular news portal in Tamil Nadu, exposed the hypocrisy of DMK and its so called fight against Hindi as being only a publicity stunt. DMK spokies went from channel to channel shouting at the top of their voice that they will oppose Hindu and Hindi while their own schools saw it prudent to teach Hindi to their students.
The news portal put out a list of 45 private CBSE/Matric schools run by top office bearers of DMK in Tamil Nadu that teach Hindi as part of their curriculum, mostly as the 3rd language. The article questioned the rationale behind DMK's hate for Hindi in public while their own schools teach Hindi. Was it because there is a demand from the students and parents to learn Hindi for suitable opportunities in and outside the state, questioned the article. The list put out by the portal lists the Names of 45 such schools, city, names of the office bearers, their political affiliations and their relationship with the party.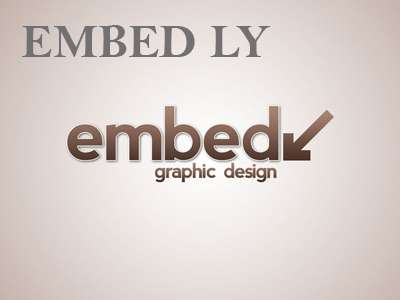 It has also come to notice that the news has been suppressed by most media houses in Tamil Nadu. Many opine that if the truth about the so-called anti-Hindi stance of DMK and other dravidian parties is exposed, the TRPs of the channels will be poorer. However, the issue has been exposed online and duplicity of these parties have been thoroughtly exposed.
"Hindi can be taught in schools run by DMK but the same cannot be taught in government schools? What sort of hypocrisy is this? How many members from the DMK families have lost their lives in the so-called anti-Hindi struggle? The history of DMK shows that they only incite emotions in public and it is the common people who lose their lives due to this? Do they keep such issues alive only to derive political mileage?", questions the article on Kathir News.
DMK has also been at the forefront of anti-NEET protests saying that it is not in interest of the students of the state. However, statistics proove that students in the state cannot compete with those from other states as they were left behind due to opposition to NEET. Tamil Nadu scored the lowest among the five southern states with only 48% clearing the exam while Andhra Pradesh topped with 70%. Telangana scored 67%, Kerala 66% while 63% from Karnataka cleared the exam. The reason being that other states had prepared their students better for NEET and their syllabus reflected the required skills and knowledge.
This brings to the question if DMK and its allies who are protesting against Hindi and NEET are doing so in the interest of students in Tamil Nadu or playing around with their knowledge and career. Tamil Nadu has to choose wisely.
List of Schools owned by top DMK functionaries which teach Hindi (Below).
Information put out by Kathir News
(
kathirnews.com)