IndiaExpose, a online portal, on May 2nd exposed the loopholes in the documents of Registrar of Companies in United Kingdom. As per the IndiaExpose
article
, documents submitted by Rahul Gandhi's company Back Ops Limited to the Registrar of Companies (RoC) in United Kingdom features US-citizen Ulrik McKnight as 35 per cent shareholder. These documents from the Registrar of Companies (RoC) in United Kingdom confirms the business relationship of Rahul Gandhi and US-citizen Ulrik McKnight, who incidentally is the son-in-law of Goa Congress leader and former Minister of State of the Ministry of External Affairs, Eduardo Faleiro. Ulrik McKnight is a Director in two other companies registered in the UK. While he states that his nationality is US citizen and that he resides there in the ROC documents for Optimal Armour Limited (OAL) but states that he resides in US but is a citizen of Sweden in the documents of another company called Composite Resin Development (CRDL). The web of lies and deciet doesnt end here.
The Direction des Constructions Navales Services (DCNS) of France which is one of Europe's leading shipbuilders and also the manufacturer of the Scorpene submarines, announced a deal with Flash Forge India Private Limited in June 2011 to supply critical parts as part of a Rs 20,000 crore (USD 4.5 billion) deal to supply six submarines in India. "Interestingly and intriguingly around the same time, Indian national Gautam Makker and Sunil Menon who are Directors of Flash Forge India Private Limited are also appointed as Directors in Optimal Armour and Composite Resin Development Limited. On March 23, 2012, Flash Forge India Private Limited acquires OAL, McKnight comes on board as Director on June 6, 2012.", says IndiaExpose article. In December 20, 2013, Flash Forge India Private Limited acquires CRDL, McKnight is already a Director, as Feb 19, 2013.
IndiaExpose further states that BackOps Pvt Limited has Priyanka Gandhi Vadra and Manoj Muttu as its Directors. DCNS France ties up with Flash Forge India. Flash Forge India acquires majority stake in companies in which strategically Ulrick McKnight is a Director. French company DCNS had signed a contract with Visakhapatnam-based Flash Forge Private Limited for the supply of critical parts for the Scorpene submarines being built at Mumbai's Mazagon Dock Limited (MDL). Ulrik Mcknight who was given directorship of the UK company Optical Armour which was acquired by Flash Forge, was also allotted 4.9% shares by the firm as per the company filings of Optical Armour.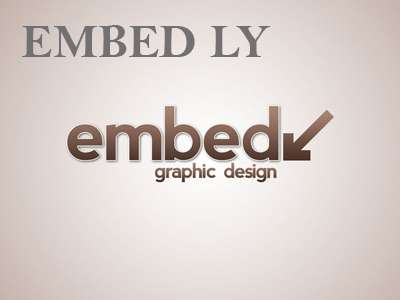 BJP President Amit Shah tweets on alleged undue favors Rahul Gandhi's business partners got during UPA regime in defence deals
On May 4th, BJP senior leader and Finance Minister Arun Jaitley questioned Congress President Rahul Gandhi after IndiaExpose report claimed that his former business partner got an offset contract in the Scorpene submarine deal under the UPA government. As we can recall, the Scorpene deal was in the midst of the allegations of bribery involving Rs 1,100 crores paid to many in the UPA government. The money was transferred through middlemen Abhishek Verma and Ravi Shankaran, a relative of the then chief of navy staff Arun Prakash. Abhishek Verma's father is a veteram Congressman. Verma's father, Shrikant Verma, was a leading journalist before Indira Gandhi brought him into the Congress party and made him a member of the Rajya Sabha.
On one hand Rahul Gandhi boisterously accused PM Modi of favoring certain businessmen in defence deals without any proof, on the other hand the emerging facts showcases dubious dealings of Rahul Gandhi's own comapanies. It would augur well for the Congress President himself in the election seasion to come clean on these allegations and present the facts about his Back Ops and its dubious directors and undue favors it recevied from the UPA government.