Sri Vishvesha Teertha Swamiji of Pejawar Matha passes away; Was closely associated with VHP and strived for Dalit upliftment and Hindu Unity
Sri Vishvesha Teertha Swamiji passed away in the early morning of 29th December at Pejawar Matha in Udupi. He was 88 years old. He was admitted to Kasturba Medical Hospital in Manipal near Udupi on December 20 after he complained of breathing problems. He had been on the ventilator for the last few days. Despite all efforts of the doctors at KMC, his condition deteriorated. As per his wish he was shifted to the Pejawar Matha yesterday where he breated his last.
Swamiji was born at Ramakunja in Puttur in 1931 to Narayanacharya and Kamalamm. He was named Venkatarama and was a ardent devotee of Venkateshwara. He took sanyasa deeksha at the young age of 8 in 1938. His guru was Sri Vidyamanya Tirtharu of Sri Bhandarkeri Mutt.
He performed his first 'paryaya' in 1954 and since then has ascended the 'Paryaya Peetha' a record 5 times. Pejawar Matha is one of the 'Ashta Mathas' of Udupi and head of each Matha assume the 'Paryaya Peetha' once every 2 years. Swamiji was active in organising the society and awakening the masses. In 1954, he organised the All India Madhva Conference in Udupi. Since then he has been at the forefront of awakening the society and rid it of its ills.
Swamiji and Vishwa Hindu Parishad
Vishvesha Teertha Swamiji has been closely associated with the Vishwa Hindu Parishad since its beginning in 1964. He was also the vice-president of the VHP for many years. Swamiji was instrumental in making the Ram Janmabhoomi movement a success in Karnataka. He was also part of the Gau Raksha movements organised by VHP and RSS. Swamiji who was associated with the Ram Janmabhoomi movement for long had said that he would surely see the Ayodhya dispute being resolved in his time. After the favorable judgment, he had expressed his wish to witness the grand temple for Shri Ram at Ayodhya.
He strived for 'Samarasya' and initiated visits to Dalit colonies in Mysore and other parts of the state in order to send a message against untouchability and bring Hindu unity. Swamiji was very concerned about the conversion activities by missionaries and had decried the same.
Swamiji has also been closely associated with all the Sarsanghachalaks of RSS right from Guruji Golwalkar. He had recently met present Sarsanghachalak Dr Mohan Bhagwat in Udupi. He was also the driving force behind the mammoth Dharma Sansad organised in Udupi in 2017.
PM Modi condoles passing away of Swamiji
Passing away of Swamiji has been condoled by everyone in the country irrespective of political affiliations and ideology. PM Modi in a condolence tweet said Sri Vishvesha Teertha Swamiji will remain in the hearts and minds of lakhs of people for whom he was always a guiding light. A powerhouse of service and spirituality, he continuously worked for a more just and compassionate society, he said. He further tweeted that he considers himself blessed to have got many opportunities to learn from Swamiji and his impeccable knowledge always stood out. "My thoughts are with his countless followers", he tweeted.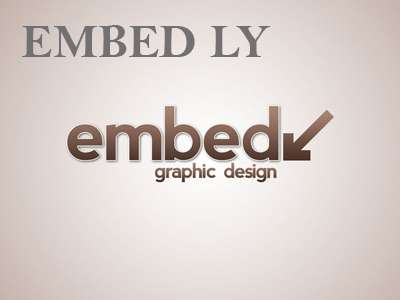 Expressing deep condolences on demise of Pujya Pejawar Swamiji, RSS Kshetreeya Sanghachalak od Dakshina Madhya Kshetra Shri. V Nagaraj in a statement said Pujya Pejawar Vishwesha Theertha Swamiji was a mentor and guide for Sangh and other organisations for more than 6 decades. He was one of the most prominent saints this country had and had strived to rid the society of its ills. He stood in support of all Sangh projects from Ram Janmabhoomi and many others and guided Sangh throughout, the statement said.
Karnataka CM Shri Yediyurappa said that his demise was a loss to the Sanatan Dharma. His life and contribution to society is to be remember forever he said. Former CM HD Kumaraswamy of JD(S) said that the ever lively Swamiji was country's foremost Sanyasi and guided the society.
Former CM Siddaramaiah of Congress in his condolence message has said that Swamiji always strived to reform the society and Hindu dharma and was loved and respected by all. He was eager to attempt different things and was always open to new thoughts, he said.
Sri Vishvesha Teertha Swamiji - A Photo tribute