'Samarpan' - Hindi TV serial showcasing social service projects to be aired on DD National from 17th November
A unique Hindi TV serial showcasing social service projects from all across the country will be aired on DD National channel from 17th November. 'Samarpan' a Hindi TV serial made in association with Rashtriya Sewa Bharati, aims to shed light on people and organisations who have dedicated their lives for the cause of social service. This serial presented by Aurusha Creations is going to be aired every Sunday at 10 AM, starting from 17th November on Doordarshan National channel.
A promotional video of the serial was released on social media few days ago through VSK Bharat handle. The teaser had veteran actor Manoj Joshi provide a sneak peek into the TV serial 'Samarpan' and its content.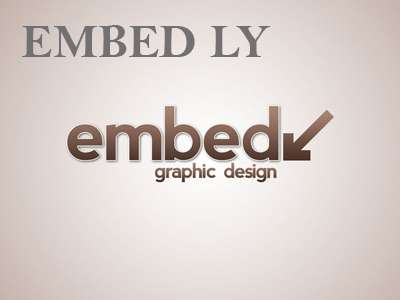 VSK Bharath has also released a note in regards to the serial. It says, "There are numerous helping hands performing social work for various Sewa Sansthas. Some people's goals aren't limited to just making money and gaining fame and fortune, rather they perform selfless social work to become the reason for someone's joy. Such people find satisfaction in the happiness of others. They inspire others by engaging in social work tirelessly. This tradition of selfless service has always been a part of our Indian culture, 'Samarpan' serial highlights such noble work and is a medium to spread awareness of the Sansthas in society."
The makers of the TV series have said that they encountered numerous helping hands while working on this philanthropic project. This project will seek to bring the thankless task undertaken by these Sansthas into public eye. This effort will also achieve another important objective where common viewers who wish to contribute to social causes, but are unaware of the opportunities to do so can be brought closer to such Sansthas, they said in the note.
People behind 'Samarpan'
Eknath Satpurkar of 'Aurusha Creations' has produced this serial which focuses on social work in several fields like education, health, women empowerment, autism, environment, employment in various states across the country. Prasad Patki and Chandrashekhar Kulkarni of 'Aurusha Creations' have directed this serial, while writers such as Abhiram Bhadkarmkar, Dr. Anuricha Singh, Vijaylakshmi Singh, Chidvilas Kshirsagar, Ketki Kulkarni, Balaji Syndicate (Nasik) have scripted the episodes of this serial. A suitable title song has been composed by Ashok Patki, the renowned composer and sung equally touchingly by famous singers Suresh Wadkar and Devaki Pandit.
Aurusha Creations is known for producing shows highlighting hitherto unknown social service organisation from across the country who have been instrumental in bringing social change. Their earlier TV project 'Tapasya' showcased many NGOs working to uplift people and villages in remotest parts of Maharashtra, with focus on one NGO in each episode. 'Tapasya' received good response from the viewers as well as critical review of its content and quality.
Episodes of Samarpan will be anchored by veteran actors like Paresh Rawal, Sachin Khedekar, Vivek Oberoi, Manoj Joshi, Sonili Kulkarni & Pallavi Joshi.
Rishipal Dadwal of Rashtriya Sewa Bharti and Uday Joglekar have contributed significantly in the research and selection of Sansthas for 'Samarpan'.