"Abrogation of Article 370 was a restoration of human rights which was enshrined in the Indian constitution ", Columnist Sunanda Vashisht at a US Congressional hearing
Sunanda Vashisht questioned the duplicitous role of the Human Rights activists and asked where were they when Kashmiri Pandits suffered ISIS level of horror and brutality and were forced to leave their homes.
Columnist, commentator and Kashmir holocaust survivor Sunanda Vashisht has raised the issue of the brutality Pandits suffered at the hands of Islamic terror and the silence of the human rights activists over it. She was testifying at a US Congressional hearing on Human Rights organised by Tom Lantos HR Commission in Washington on Thursday.
Kashmiri Pandits have seen ISIS level of horror and brutality after the Islamic terrorists gave my people 3 choices, flee, convert or die, said Vashisht in her testimony. She highlighted that despite all that they have suffered, she is still not welcome in her home in Kashmir. She said that Kashmiri Pandits have suffered ISIS level of horror and brutality, 30 years before the West was even introduced to the brutalities of radical Islamic terror.
Sunanda Vashisht questioned the silence and absence of the human rights activists when the Pandits were driven out of their home. "Where were advocates of Human Rights when voices blaring from mosques in Kashmir said they wanted Kashmir without Kashmiri Hindu men but with women?", she said. Further, she says, "An Islamist State of Kashmir where other religions are not welcome & tolerance of any other viewpoint is absent is no citadel of Human Rights. Terrorism is the ultimate opponent of Human Rights. Human Rights cannot & should not take precedence over Human Life".
She recalled that when the killings and exodus began, her grandfather was ready to kill her to save her from worse. Vashisht then narrated few horrifying instances of Islamic brutality that Pandits had to endure. She spoke about Girija Tikoo, a young school laboratory assistant who had escaped from the Kashmir valley but was called back to collect her salary. When she came to Kashmir, she was abducted, gang raped and cut into two halves at a mechanical saw while alive. Speaking about another instance of Islamic terror, she recalled how B.K Ganjoo had hid in a rice container in the attic. Neighbors he trusted told terrorists who shot him dead inside the container and later forced his wife to eat that blood soaked rice. Kashmiri Hindus suffered such Islamic State type radical Islamist terror, she said in her testimony.
She also highlighted the fact that apart from the Hindus, even the Christians and Sikhs have been targeted in Kashmir by Islamic fundamentalists but none have spoken about it. At the end she added, "I am a proud daughter of Kashmir. Terrorism has uprooted me and snatched my home from me. I hope my human rights are restored too someday."
On abrogation of Article 370
Sunanada Vashist said that the recent abrogation of Article 370 was a restoration of human rights which was enshrined in the Indian constitution but was denied to residents of Jammu & Kashmir due to Article 370. She highlighted how truck drivers and apple traders are being killed by Islamic terrorists only because they wanted to earn a livilihood. This showed that the terrorists do not want normalcy in Kashmir which it is returning to after the abrogation of Article 370, she said.
"Today I am delighted that Kashmiris have the same rights as the Indian citizens. If something as serious as a woman's right to own property and granting of LGBTQ rights, amongst many others, has been accomplished through abrogation of article 370, then it is safe to assume that restoration of Internet and phone service in few remaining districts of Kashmir is not too far away," she said.
Speaking on the Path forward, Vashisht said that we (US and Human Rights activists) have to help India in eradicating radical Islamist terror in Kashmir. "Why is it that nobody on this panel except me talked about Islamist terror? Is Islamist terror a figment of my imagination? No, it isn't.", she said as none of the other panelists spoke about the terror incidents in Kashmir or the antecedents of Islamic terror in Kashmir.
Earlier, On her way to the hearing at Tom Lantos HR Commission, Sunanda tweeted that she is "Armed with nothing but truth, I hope to tell the stories that have hitherto been unheard or have been deliberately not told."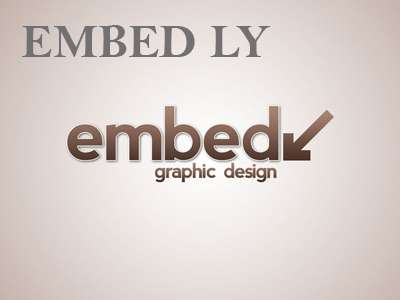 What is the Tom Lantos HR Commission?
The Tom Lantos Human Rights Commission was established in 2008. The Commission is charged with promoting, defending and advocating for international human rights as enshrined in the Universal Declaration of Human Rights and other relevant human rights instruments. The Commission undertakes public education activities, provides expert human rights advice and encourages members of Congress to actively engage in human rights matters.
The Commission is chaired by two members of the House of Representatives who are appointed by the Speaker of the House and the Minority Leader. For the present 116th Congress, Rep. James P. McGovern is the Democratic Co-Chair, and Rep. Christopher H. Smith is the Republican Co-Chair.
The Tom Lantos Human Rights Commission had organised a hearing to examine the human rights situation in the Union Territory of Jammu and Kashmir in historical and national context. The hearing was live-streamed on the Commission's website.
Other panelists who spoke on the topic included, Anurima Bhargava, Commissioner, U.S. Commission on International Religious Freedom, Haley Duschinski, Associate Professor of Anthropology and Director of the Center for Law, Justice and Culture, Ohio University, Sehla Ashai, Human rights lawyer, Yousra Fazili, Human rights lawyer and Kashmiri-American cousin of Mubeen Shah, detained Kashmiri businessman, Arjun S. Sethi, Human rights lawyer and Adjunct Professor, Georgetown Law and John Sifton, Asia Advocacy Director, Human Rights Watch.
As expected, though a few panelists took note of the Kashmiri Pandit exodus, none of them decried Islamic terrorism in Kashmir or spoke about the Pak sponsored ethic cleansing and terrorism in Jammu and Kashmir.