Chennai-China Connect - The importance of Mahabalipuram as the Venue to renew ties between the two giants
Though parochial forces tried to sabotage the importance of Modi-Xi meet in Mahabalipuram, PM Modi did everything right to showcase the rich heritage of Tamil Nadu and Bharat. He was not just a good host but also led by example.
- TS Venkatesan
The just concluded second informal summit level talks between Indian Prime Minister Narendra Modi and Chinese President Xi Jinping, which was keenly awaited and watched by the leaders from the entire globe, went off peacefully leaving a promising note that bright future ahead for both nations.
Prime Minister Modi, as usual, stood tall among the others in the crowd and winning the hearts of Tamils by wearing their traditional costume i.e dhoti with shirt and angavastram on his shoulders coupled with his unmatched majestic walk. Welcoming Chinese President Xi Jinping in Tamil words and on his guided tour explaining the importance and story behind the sculpture and culture to the visiting VVIP without referring a note, proved he is unchallenged and unparalleled in his traits.
Why Mahabalipuram as the Venue?
Normally in India it is unwritten custom that all visiting foreign leaders, dignitaries are taken to the burial places or memorials (Gandhi Ghat, Rajiv or Indira Gandhi or Nehru ghats, Taj Mahal) but not to the historically important places. Veered away from this custom, this time Prime Minister Modi has deliberately chosen Mahabalipuram or Mamallapuram ,70 km from Chennai, in Kancheepuram district, which had a trade and cultural connection with China in ancient times. Bodhi Dharma, a Buddhist monk who went to China on an evangelical mission and taught self-defence martial arts there. He was born in Kancheepuram and took the principles of Buddhism to China.
When the entire nation went with the national mood by giving BJP a historic victory to lead the bharat for a second time in the May elections, the voters Tamil Nadu and its neighbouring states took a different stand. The voters had preferred the most corrupt and minority communities supportive DMK and its allies ( won 38 seats out of 39 seats in TN). Journalist G V Ramesh Kumar says ""Even before the 2019 Lok Sabha polls, there was a well-orchestrated sinister campaign against Modi with the connivance of the local media. It depicted Modi as anti-Tamils, pro -North Indian, hates Tamil language, Autocrat, non-secular, wants to impose Hindi, Sanskrit, NEET , HydroCarbon projects in Tamil Nadu, does not want to give more power to states and so on and so forth. Anti-Nationals, pseudo-secularists, fake Tamil rights activists, Christian outfits, and fringe Muslim parties were behind this diabolic design. They exploited the Social to the fullest extent to reach more masses. That was the reason NDA ally AIADMK could win in one seat only and drubbing for BJP candidates. Whenever Modi visited in TN , they indulge in " Go Back Modi" hashtag campaign in social media and floating black balloon protests. PM Modi always opens his address with a few lines in Tamil and at the end." To prove that his government was not anti -Tamil, union ministers quoted couplets from saint Thiruvalluvar's Thirukkural, Bharathiyar's poems, Puranaanuru verses in budget speech. In IIT Madras PM Modi had praised the Idly, Sambar which is the speciality of the Tamils".
Modi and Amit Shah have a bigger plan for Tamil Nadu and set their eyes on it to gain a foot in the next state polls which is due in 2021. With this aim, at the just concluded 74th session of the United Nations General Assembly in New York last month, PM Modi had quoted the famous sangam age Tamil philosopher and poet Kaniyan Pungundranar's verses. Prime Minister quoted Pungundranar's 3000-year-old epic adage "Yaadhum Oore Yaavarum Kelir" (We belong to all places, and to everyone). Modi said that this sense of belonging beyond borders is unique to India.
PM Modi quoted Tamil poet Kaniyan Pungundranar's verses in his UNGA speech
A long-standing tradition was changed at the 56th annual convocation ceremony of IIT Madras with the institute prescribing Indian attire for graduating students and research scholars instead of the distinctive gowns worn worldwide. Graduates, post-graduates and research scholars were asked to wear in white (or off-white) shirts or short kurtas with similarly-coloured dhotis, pyjamas or pants. Women students and scholars were told to wear either a salwar kameez or a saree, in the same colours. Both sexes were also directed to wear a traditional shawl (called angavastram). PM Modi, who made his first visit to Tamil Nadu since BJP stormed to power in national elections in May, was similarly attired when he delivered the convocation address. The members of the Senate and the Chief Guest also switched to white robes.
The Modi government had included the significance of Thiruvalluvar, Bharathiyar in school and colleges all over India. Mumbai port was named after King Raja Raja Cholan. PM Modi tweeted that he was speaking in the world's ancient language Tamil. This is the third time in recent past had endorsed "Tamil is the world's ancient language". Modi has used a new Tamil word to describe the city as " Wave- mouth temple (Alaiwai koil) instead of shore temple this has impressed even the staunch Tamil lovers.
Winning the heart of Tamils
The venue for the summit was chosen as Mahabalipuram by Modi and wins the hearts of Tamils. On the first day of the summit, Modi donned dhoti, white shirt and a angavastram. He welcomed Xi Jingping in a typical Tamil way with folded hands. By doing so, he had subtly the shattered the image of the so-called saviours of Tamil cause. For western countries, Tamil Nadu is the land of protests and violence, which has been totally changed now. Thanks to Modi's visit they look at the state with a different perspective.
PM Modi has given Xi Jingping a guided tour of the Group of Monuments at Mahabalipuram, which were built during 7th and 8th century and includes Arjuna's Penance, Pancha Rathas, Shore Temple and other monuments. The two leaders held an extensive talk during the tour on dialogue and mutual learning among civilizations like a teacher holding a class for students with minute details even without referring to any text or people. Menu was selected with giving prominence to mouth-watering and tasty local cuisine. The visiting president enjoyed the cultural events by Native Folk dancers. Classical musicians were enthralled the visiting Chinese guests.
It is learnt that both leaders had an extensive informal talks during the tour on dialogue and mutual learning among civilizations. Tamil Nadu, a maritime transit hub for cargo in the ancient Silk Road, has a long history of exchanges with China and close connections with China on maritime trade since ancient times. It is also said that the two countries' ancestors had overcome a lot of stumbling blocks to carry out extensive exchanges and promote the development of literature, art, philosophy and religion, which have greatly benefited both sides.
PM Modi has done a re -branding of monuments in the coastal city. This has enhanced its place in the world tourism map. This will open up new vistas for international and domestic tourists flow which will augur well for the cash strapped state. PM Modi , who is known for his sartorial elegance, this time has picked up dhoti (a form of subtle sartorial outreach to foreign leaders) , shirt and shawl which suited him well. In other words it could be termed as a "sartorial diplomacy". It is also to impress the TN people that he is one among them and to show the world how elegance the dhoti, shirt, shawl combination.
Leading by example
The next day PM Modi had in his morning walk, picked up the trash on the shore in a polythene bag. He has shown himself as a role model for 'swachh bharat'. The visuals took social media by storm. But Modi detractors said how litre could be found in the place which was under the control of security personnel for a week and was being cleaned periodically by sanitary workers? This was a drama to fool the people. How was the video made?
Web portal Editor Senkottai Sriram said, "If the actors could become a role model for each and everything, why can't be a PM. He is doing it sincerely. His intentions were good and to inspire people to follow. Instead of criticising Modi, let them do it on their own and see the change. If the actor does this, they would say he will be tomorrow's PM but a PM does it , he is acting. What a mind-set of Dravidians? . If you think he is acting, then you can also act. At least this way you can clean something".
"DMK's founder C N Annadurai, who was from Kancheepuram, failed to promote either his birth place or popularize its historical importance. He did nothing.. The five time chief minister Karunanidhi too did nothing in that direction. But a Giujarathi born Modi had taken care of the shore city in TN and made it popular all over the globe." says Senkottai Sriram.
In an indirect and subtle message, " like this all the wastes in the state could become a think past soon". His collecting trash for over half an hour had given a much needed push to plogging or picking up litter while jogging. In his last Mann ki baat he underscored the importance of plogging which began in Sweden in 2016 spread to other nations. Some say , " Modi has shamed the TN BJP for not making Swachh Bharath to nook and corner of the State . Had they attempted this, the BJP would have won seats in the poll." He had chosen the black T-shirt and tracksuit which were the unwritten copyright colour of Dravidians. In his Tweet Modi said, " Let us ensure our public places are clean. Let us also ensure we remain fit and healthy. '' Communists and DMK failed in their propaganda that the venue was chosen by China only not PM Modi. External Affairs Ministry secretary Vijay Gokale has denied the charge.
"A special thank you to my sisters and brothers of Tamil Nadu. As always , their warmth and hospitality was outstanding. It's always a delight to be among the people of this dynamic state. I also thank the government of TN for their efforts in organising the summit in Mamallapuram. I would also like to express my gratitude to all political parties and socio-cultural organisations of Tamil Nadu for the support and hospitality during the India-China Informal Summit in beautiful Mamallapuram".
Modi had explained the salient features of artefacts and handlooms of the State at Fisherman's Cove where they met. He presented a silk shawl with an image of Xi jinping (woven in golden jari or thread), Kancheepuram silk saree, a 5ft gold plated Naachiyar Koil brass lamp , a Thanjavur painting of Goddess Sarawathi.
PM Modi gifted a handmade large sized silk shawl to Chinese President Xi Jinping with an embossment of the image of Xi in gold.
A local BJP functionary Kannan said, "In TN there is a strong Modi phobia among the so called Tamils, dravidians. If Modi wears Suit, they would criticize. If he speaks in Tamil or wears Dhoti, shirt, or plogging or whatever he does, it has been shown in negative spirit. They are afraid of Modi and Amit Shah duo. PM Modi has to clear these litters from the TN politics which is our fervent hope"
TN police had won accolades for their stupendous job by providing security with great care and precision. Journalist Senkottai Sriram asked a logical question, "whenever Modi visited TN, the police made bungling in his security. If they could do it in a remarkable manner during Chinese President visit, what stopped them in Modi's case. There had been black flag protests and floating black balloons. This has to be probed thoroughly. Is it a fault of the TN police or apathy of the State government? ".
Despite the Madras High Court had given permission, no banners, flexi boards were put up welcoming the leaders at all a vantage point which was a great relief for the people. Only recently an IT women employee and another were victims of banners that fell on them. Noticeably, the visiting Chinese President did not have any meeting with Indian communist leaders. He preferred to travel by road and avoided helicopter sorties.
Three MEA officials won personal appreciation from PM Modi and EA Minister for their role in Summit preparations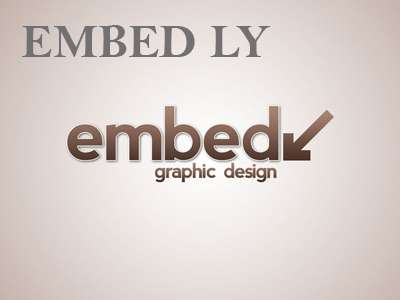 On his arrival at Chennai Meenambakkam airport, the Chinese President witnessed the performances of folk dances like karakattam, Manattam, Oyilattam, Bharata Natyam, Nadaswaram, Carnatic concert,Parai Isai, Kerala's Chendai Melam etc. It was organised personally by TN IAS officer Kavitha Ramu, who is the director of integrated child development services. She herself is a Bharath Nataya dancer with over 25 years experience. when the question arised who should be named to coordinate and conduct the preparations , the Chief Secretary Shanmugam, immediately recommended Kavitha Ramu's name.
Chinese President Xi Jingping , who enjoyed the folk dances and classic dance performances from Airport to till the venue at all vantage points in a temporary dais, shared his experience and happiness with PM Modi that he was never given such enthralling and rousing welcome. He was happy to see the students gathered to welcome him". Modi immediately asked External Affairs Ministry official to convey Chienese President's appreciation and his own to Kavitha Ramu.
Another IFS official who followed both Modi and Xi Jingping liks a shadow , is the first secretary (political) at the Indian embassy in Beijing. R Madhu Sudan is also special assistant to the Indian ambassador and a fluent Mandarin speaker. He belongs to the 2007 batch of the Indian Foreign Service and has spent most of his professional career in China. His first posting abroad after the training was to the Indian embassy in China as third secretary from 2009 to 2011. He is the official interpreter. Maddhu Sudam translated what Modi explained about the sculputures and their significance to Xi jingping in his own langauge. before departing to Delhi, PM Modi personally called him to convey his appreciation.
The third is the IPS officer Aravindan, IPS who is the SP of Thiruvallur district. He personally oversaw the security arrangement at the Fishmermen Cove hotel. On both days the hotel, and the surrounding areas were under his control. When Modiji went for a plogging he was worried more than SPG personnel. Before leaving the hotel, Modi, personnaly conveyed his appreciation by saying " for the past two days without sleeping you did the job. Wish you all success"