Minister of Defence Smt Nirmala Sitharaman launched the Defence India Startup Challenge in Bengaluru on Saturday. The national level challenge aims to encourage start-ups to create innovative designs, technologies and hardware which is crucial for India"s national security.
An innovation ecosystem for Defence titled Innovations for Defence Excellence (iDEX) was launched in April 2018 by PM Narendra Modi. iDEX is aimed at the creation of an ecosystem to foster innovation and technology development in Defence and Aerospace by engaging Industries including MSMEs, Startups, Individual Innovators, R&D institutes and Academia and provide them grants/funding and other support to carry out R&D which has excellent potential for future adoption for Indian defence and aerospace needs.
Taking the iDEX initiative further, Ministry of Defence has launched the Defence India Startup Challenge, in partnership with Atal Innovation Mission, aimed at supporting Start-ups/MSMEs/Innovators to create prototypes and/or commercialise products/solutions in the area of National Defence and Security.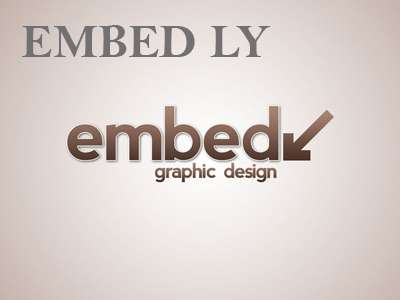 Secretary of Defence Production Dr Ajay Kumar, IAS, welcomed the gathering of Start-ups for Defence in Bengaluru, known as the Start-up Capital of India, today. In his welcome address, he said "The aim of this challenge is to create a national program and we will make such clusters of incubators and start-ups. We are also trying to create a support mechanism for developing prototypes with a support fund of Rs. 1.5 cr for each challenge."
Speaking on the occasion Smt Nirmala Sitharaman, Minister of Defence, GOI, said, "There is a vibrant atmosphere for start-ups in India today. We will make sure that their ideas and prototypes will get a market." She stressed that unlike earlier days, "We are not going to disqualify start-ups when they approach us. Whether it is a bid, tender or Suo motu proposal, all three avenues are open for start-ups." Highlighting the present government's focus on encouraging start-ups she said, "We have amended the required rules for start-ups. If you have an idea and you have tested it with us, we will not withdraw from the situation, but we will give the orders. This time we have come to you. We want you to participate and give us your ideas. We want start-ups to provide Indian solutions to problems. Start-ups don't have to wait for us to give them the challenges. You can come up with something which you have done, and we are here to ensure that we start the trial at the earliest. The entire Ministry of Defence wants start-ups to tell us when you want to have the trials for the ideas you have. We don"t want to delay it in any way. "
Speaking on the role of Indian start-ups in defence, she said, "There is so much that Indian start-ups can produce and give us. We just don"t need to import many of the items for Indian Armed Forces. Today unmanned drones with missiles on them are the envy of many countries. I am already getting the feeling that those are not beyond us to produce."
Smt. Nirmala Sitharaman spoke on the future and emerging scenarios of warfare and said, "Cyber and space warfare need solutions too. If our space and cyber frontiers are left defenceless, everything you do with manpower is meaningless. Hence solutions should come from start-ups to Ministry of Defence for matters pertaining to space and cyber warfare."
Smt. Nirmala Sitharaman released two booklets about prototype funding framework for Defence India Startup India and framework for iDEX partnerships with Indian incubators during the event. Five start-up incubators exchanged MoUs in the presence of Minister of Defence at the launch of Defence India Startup Challenge.
Other prominent guests and esteemed speakers at the event included Vice Admiral Ajit Kumar P, VCNS, Air Marshal SB Deo, VCAS and Lt General Devraj Anbu, VCOAS.