"Sangh Shiksha Varg – Trutiya Varsh is an important milestone in a Swaymsevak's life. However, it is not like a University Degree or Certificate. We are always in the process of learning and this journey never ends," said Shri Dattatreya Hosbale, Sah Sarkaryavah of RSS while inaugurating the Sangh Shiksha Varg – Trutiya Varsh at Nagpur on May 14. As there is a lot of talk of the training programme with the former President Pranab Mukherjee coming as the chief guest, it is necessary to understand what this training is all about.
Man-Making Mission
The activities of Rashtriya Swayamsevak Sangh are essentially meant for the man-making for nation-building mission and it is a continuous process. From being an 'ordinary swayamsevaks' to a matured Karyakarta is a process, that has evolved over a period of time. If we take the case of the last year 2017-18, total 119457 Swayamsevaks participated in various training programmes from Prathamik (primary or foundational training programme) to the third year training programme, ranging from 7 days to 25 days.
Total Sangh Shiksha Varg (SSV):

| | | | |
| --- | --- | --- | --- |
| Year | Participants | Special Camps | Participants |
| First | 15716 | First | 3012 |
| Second | 3796 | | |
| Third | 899 | Third | 716 |
| Total | 20411 | | 3728 |
Prathmik Shiksha Varg (PSV) :
| | | | |
| --- | --- | --- | --- |
| Year | Total Camps | Shakhas | Number of Participants |
| 2017-18 | 1180 | 27814 | 95318 |
Evolution of Training Programmes
Sangh Shiksha Varg is an extended Shakha with intensive prolonged expert training. The main purpose is to make men, more precisely Swayamsevaks who are capable to create more Swayamsevaks. Though 3 or 7 day-long camps was a regular feature since inception, first Sangh Shiksha Varg, at that time the name was Summer Camp (Greeshma Kaleena Shibir), was started in 1928. It was a natural evolution of Sangh growth. As Sangh work expanded in and around Nagpur and surroundings need of committed experienced workers to conduct new shakhas also increased. Doctorji and his companions thought about the situation and designed a training programme mainly to develop Mukhyashikshaks (Main instructors) evolved from daily shakhas. But when the demand to start new shakhas increased Sangh had to find out a new methodology or technique to create able workers within a short period of time. There evolved the idea of an intensive physical as well as intellectual training camp. They thought about the time period, the place to accommodate the trainees, trainers, syllabus and all other necessary systems. As a majority of the potential trainees are from student community and they get two months vacation during summer, it was decided to have the programme in the month of May. An additional advantage was that even school buildings can be used as a camp venue during summer vacation. So Kayande School, Dhanvate city School and New English School of Nagpur were allotted free of cost for conducting the camp. Initially, time span was fixed, from May 1 to June 10 i.e. of 40 days. Thus, started the first Greeshma Kaleena Varg that included physical training, Dand, military drill and marching.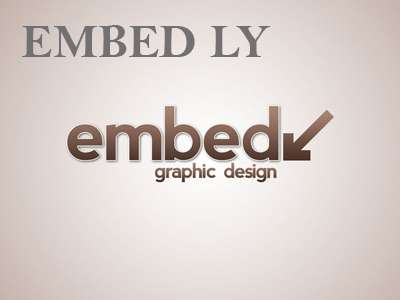 As trainers of the Swayamsevaks who had completed their UTC (University Training Corps) were recruited. The UTC was a training given to college students in Military line. After 1938 time period of 40 days was reduced to 30 days. in the preliminary days itself, the name Greeshma Kaleen Varg was changed. As per the usual nature of Sangh, all the workers including Doctorji deliberated about the new name. After discussing that training is to create workers who are capable to shoulder Sangh responsibility, the camp is ultimately aiming to make "Adhikaris" means responsible Swayamsevaks or Officers of Sangh. In those days English was used to give orders etc. Naturally, the Varg was rechristened as Officers Training Camp (OTC).
In 1939 at Sindi, a place near Nagpur, an important meeting took place, in which a lot of changes taken place. All the orders of Sangh were Sansktitised. New Prarthana was finalised. Threadbare discussions took place on each and every aspect of the Sangh. Quite naturally the name of the Varg has also been discussed. After discussion, Pujaniya Guruji suggested the new name, Sangha Shiksha Varg. So since 1940, the new name came into practice.
Till 1934 Sangh Shiksha Varg (then, Greeshma Kaleena Shibir) used to take place only in Nagpur. In 1935 first Varg outside Nagpur started in Pune. In 1938 OTC was conducted in Lahore too. Gradually every state started organising Sangha Shiksha Varg. In the preliminary days, Shikshaks (trainers) used to be sent from Nagpur only. In the due course, the time span of the 1st year and 2nd year was reduced to 21 days while the third year training programme is reduced to 25 days.