Veteran woman journalist and chief editor of Janmabhumi, Leela Menon who exposed the first high-profile case of "Love Jihad", passed away on June 3

Smt. Leela Menon, chief editor of Janmabhumi morning daily and the veteran woman journalist well known throughout the length and breadth of the country, passed away on June 3 night. After joining postal service when she was hardly 18 she did her PG diploma in journalism and joined Indian Express in New Delhi as Sub Editor in 1978. S. Mulgaonkar was the chief editor those days. Arun Shourie, Ajit Bhattacharjee, Kuldip Nayar, Anita Pratap and Shekhar Gupta were her colleagues. After moving to Kochi she got several gradual elevations in the hierarchy and ultimately Menon was appointed the Principal Correspondent. Later on she was a regular columnist in Indian Express, Outlook, The Hindu, Vanitha, Madhyamam, Malayalam, etc. Then Menon worked for Kerala Mid Day Times for a while before joining Janmabhumi. She was a loving personality for all those who came across her, cutting across age lines. She was Leelachechi (sister Leela) for all.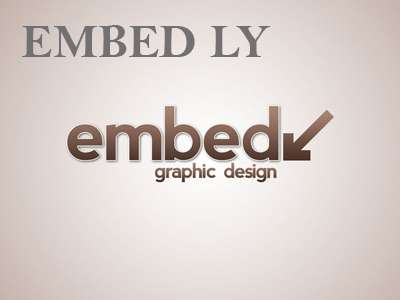 After taking over as the chief editor of Janmabhumi, she made sterling contributions in its challenging forward march as a nationalist newspaper in Kerala where nationalism and Hindutwa are considered taboos in newsdom. Her valiant fight against cancer and her victory over it is a part of history of journalism in Kerala and the significance of will power in one's life; it made her a role model for fellow men and women. That she survived cancer and lived further more than couple of decades is really a wonder for the medical science.
A controversial article in Janmabhumi daily, which opened a Pandora"s Box in Kerala politics, brought Leela Menon back to limelight again after taking over as the editor of the newspaper. Being a close friend of famous novelist and poet Kamala Das, who was later converted to Islam, Leela Menon was the first person to expose that Kamala Das, later became Kamala Suraiyya, was a victim of 'Love Jihad'. A Muslim politician and well-known public speaker was the one who tricked Kamala into a relationship and converted her to Islam under the false promise of marriage. It is said to be the first and classic example of high-profile "Love Jihad" for which the perpetrator allegedly received a huge amount of money as "remuneration" from Islamic fundamentalists, even from abroad. Since then, the menace of "Love Jihad" has remained in the public eye. Later, "Love Jihad" rackets, backed by Islamist groups, appeared to have followed the similar pattern to trap Hindu girls and women in various parts of the country, especially in Kerala.
Leela stepped into journalism when women folks were hesitant to accept it as the cup of tea. She went to all spheres of human life and came out with exclusive stories which kept on proving her mettle. Human touch was the uniqueness of her reports. Vypeen hooch tragedy, Peruman train tragedy, Nilakkal issue, Thankamani incident, "Export of huns", Sooryanelli rape, Kiliroor sex scandal, Mary Roy's historical and victorious legal battle for the equal rights for Syrian Christian women with their male siblings in their ancestral property, the story on widespread prostitution in the Aruvakode village (Nilambur, Malappuram district) of potters due to unemployment and the resultant employment generation for the women there, etc. are some of the most important contribution of the veteran woman journalist. She was the proud embodiment of investigative journalism. Numerous felicitations and awards came to her for her wonderful contributions. Limca Book of Records, Doordarshan award, Justice V.R. Krishna Iyer award, Outstanding Contribution award instituted by the Kochi International Book Festival, Rotary Award, N.V. Pylee Award, etc., are a few to mention.
Late Mundiyath Bhaskar Menon was Leela Menon's husband. The couple did not have any child. Thousands of well wishers paid their respects to Menon in Ernakulam Town Hall where her body was kept for public homage. That itself was the testimony of the respect Menon commanded in the state. "Nilakkatha Symphony" (never-ending symphony), her autobiography, is a rich account of her eventful life.