National Institution for Transforming India that is NITI Aayog was the first major structural change introduced by the Modi Government. There are many doubts about the role of this 'think-tank of the Government'. The Vice-Chairman of the NITI Aayog Dr Rajiv Kumar in an exclusive interview to Editor, Organiser, Prafulla Ketkar tried to address all possible issues related to the vision and impact of NITI Aayog :
While talking about the four years of Narendra Modi-led NDA Government, one of the key institutional reforms that has taken place is transforming the Planning Commission into NITI Aayog. How do you access the performance and the role of this new institution?
This is a very visionary move because the Planning Commission having lasted for more than six decades had run out of the stream, much also become dysfunctional and was completely out of sync from the changing realities of an open economy. It was good for a centralised planning in a closed economy and it was premised upon the Government taking up the primary role of an investor. So, the subsequent planned documents would only outline the investment activities of the Government. But which would not come about because of the scarce resources, Finance Commission and how Budget used to be entirely different.
So, the change to the NITI Aayog and therefore the shift indicative planning on one hand and to the admission that one size won't fit all was long in-coming. Therefore, the NITI Aayog came up with three or four essential features. One is that it works in an open economy with private sector led framework where the Government's role is not seen as an investor alone but a facilitator of the private investment. It also works as a partner with other States and not as a donor of resources. And the two big things are an emphasis on the co-operative and competitive federalism. Finally, the NITI Aayog is much more involved in creating an innovative eco-system because of its role as a think tank of the Government and charged with coming up with new ideas and helping the Government in policy formulation. So, in short term, the NITI Aayog has nothing to do with its predecessor. It is a brand new organisation with a new vision and mandate and changing the ways in which a Government works. My own understanding is that the Prime Minister (PM) has visualised it as an engine of change in the economic governance of this country.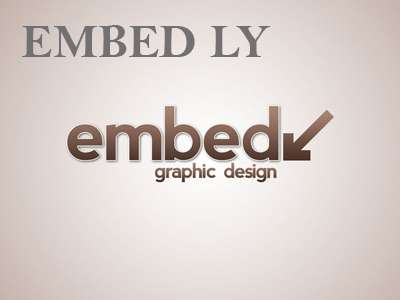 When we see this four-year journey, how far has the NITI Aayog performed that role? What are the key initiatives and successes?
There are many examples. We have our own governing council which comprises PM as the Chairman, a few Cabinet Ministers and all the Chief Ministers (CM). This has led in the making of a platform where all the States can air their views as equal partners in every year's meeting.
The second example is that NITI Aayog has created many indices related to water management, health, etc. These are meant to promote the competitive federalism in the country so that all the States now can come up with real-time data.
The big thing about NITI Aayog is that we have succeeded in bringing all the Ministries at the Centre and different State Governments together to create some sort of convergence and that is a very crucial role
The third thing is about the national health protection scheme. The entire programme was designed here. We are also working on Artificial Intelligence and Electrical Mobility. The big thing about NITI Aayog is that we have succeeded in bringing all the Ministries at the Centre and different State Governments together to create some sort of convergence and that is a very crucial role. This is reflected in the new programme on Aspirational Districts, where this convergence would be played out well so that without allocating any additional resources to these districts, their performance can be improved. One more example I want to give is that we have an organisation called 'Development Monitoring Evaluation Organisation' (DMEO) which has been tasked to monitor the working of infrastructure Ministries and also other Ministries on a real-time basis, and then present their performance to the PM. Lastly; NITI Aayog has brought the Atal Innovation Mission under its fold which is a new regime of innovation in the country. There are also many initiatives like Niti Lectures, Champions of Change, etc. which promote fresh ideas and thinking around the development issues.
One important aspect that has been discussed and you have also mentioned about some resource allocation. How is NITI Aayog thinking about the different ways of resource allocation?
Previously the State Governments used to get only 31 per cent of the tax revenues collected by the Central Government. Therefore, a large amount of other resources were transferred by the Planning Commission. Now, the States are directly given 42 per cent of the tax resources collected by the Central Government. The NITI Aayog on the other hand, is signalling the areas where more resources are needed and is focusing on States-specific blue prints in consultation and partnership with the State Governments. For example, I have visited now nineteen states in the last nine month just to make and had conversation with the State CMs. The areas such as North-east require special attention because in some sense they are in a more difficult situation. Here, NITI Aayog comes in and makes special recommendations to the Ministry of Finance for some special packages and schemes.
Another important feature has been a focus on the research and innovation. How far has NITI Aayog been successful in addressing this issue and the need for funding involved in this exercise?
As I said, we are focusing on the Atal Innovation Mission. There we have a very large budget with Atal Tinkering Labs, etc. and Atal Innovation Challenges. We have already established more than 13000 Atal Tinkering Labs in the schools and we will establish about 5000 more by March next year. We have already identified 50 Atal Incubation Centres of which 19 have already started working. We are also starting research programmes for small and medium scale businesses. The other part is of course, the Social Science research. There also the NITI has a sizeable budget and we invite research proposals from different institutions and individuals. Those who qualify our own scrutiny are provided the funding for research and then NITI utilises their insights.
Another interesting thing NITI Aayog is doing is involvement of young scholars, internship, involvement with various Ministries and Aayog itself offering certain scholarships.
NITI Aayog has been tasked now for doubling the farmer's income. We are working with Ministry of Agriculture on the same. We are trying to put in place some 10-15 pilot projects in different agrarian regions in the country to show that if you convert the farmer into an agri-entrepreneur model and if you introduce better post-harvest technologies, then it can do wonders
This is where PM comes in. What he has been insisting from the very beginning is, if we want to develop NITI into a proper think tank, we have to give it all the flexibilities it needs to attract all the talent within the system. Otherwise, the system becomes a den of only a few bureaucrats.
What we are doing here is that all of these are short-term contracts, so there is no question of creating any bureaucracy here. On that basis, we do a very rigorous test and we are very fortunate that we get an excellent pool of talent, not only from the Indian universities but also from abroad. We have a bunch of youngsters who are working in every vertical here. My own thinking is that for every vertical there must be one domain specialist and one person as a governance specialist. The coupling should make sure that when one gets an idea, it must be implemented for better governance.
One important aspect for which there is a counter-argument when it comes to NITI Aayog is relating to macro-economic data such as development index and unemployment. What is your take on this?
My predecessor chaired a meeting on the employment statistics. Employment statistics in India so far have been very weak as we get them once in five years. This task force recommended to start a household survey on the very data of employment. This survey is done after quarter and this will be the most rigorously analysed data on employment every year. We will have data on employment, various sectors, and their performance every year now.
The second part of it is that because of NITI Aayog's intervention, organisations such as Employee's Provident Fund Organisation (EPFO) and Employees" State Insurance Corporation (ESIC) have started releasing their data on employment and putting it in the public domain. And finally, NITI Aayog itself is putting in place pay-roll data unit which asks the employers on the details and they will be published every quarter and more new entities would be covered in.
Like the method we use for the GDP data, similar rigorously selected and statistically significant method will be used in this exercise. It will be the first time that such data will be clear and available.
One cannot deny the fact there are issues of rural and agricultural distress. How far has the NITI Aayog been successful in addressing them?
You are absolutely right that agriculture has been left behind. 48-49 per cent of our workers have been employed there. Farmers are in a trouble because their holdings are becoming small and they cannot use any new technology and mechanism, and therefore enough income is not being generated. Farmer's distress is real!
NITI Aayog has been tasked now for doubling the farmer's income. We are working with Ministry of Agriculture on the same. We have been trying to put in place some 10-15 pilot projects in different agrarian regions in the country to show that if you convert the farmer into an agri-entrepreneur model and if you introduce better post-harvest technologies, then it can do wonders. We also have to shift the farmers from more traditional crops to commercial corps, dairy, etc. We are also working on bringing in more technology and innovation in agriculture. Examples such as Zero Base, Zero Budget natural farming, etc. are coming up. To ensure that farmers get the MSPs that is being declared, and my own preference is to try and bring in the traders as an ally to the farmer. If you do this, this whole dichotomy between the farmers and traders and rural and urban would go away and the basic income of the framers will rise.
We feel the Indian agriculture has to be modernised so that the costs come down and this over dependence on pesticides and chemical fertilisers is reduced. Therefore, the farmer has not to be put in this vicious cycle of rising cost, rising credit, uncertain prices and therefore rising distress. We are fully committed to break this vicious cycle.
Why are the experiments of renewable energy not being extended to the rural sector? For example, possibilities of solar power based tractors and agricultural machines.
As for now, we have not thought of it but it is a good idea and one must act on it. NITI has formulated policies to show the path on increasing the usage of renewable energies and reducing dependence on the fossil fuel. The work is in progress. Lastly, let's talk about the macro picture of our economy. There are various reports on the international level which are indicating a promising picture of economy in the coming days. Whereas, at the domestic front, there are issues pertaining to unstable fuel prices, etc. Let me distil all your fears. The Indian economy is in a very sum footing today. The average rate of growth in 2013-14 was 5.9 per cent and inflation was about 9.5 per cent. At this moment, the average inflation for the last four years is 4.3 per cent and the growth is about 7.3 per cent. So, it is just being stabilised. We have made sure that our foreign currency reserves are at a record high and our current account deficit is less than 2.5 per cent. All the macroeconomic parameters are very stable and therefore, I am very confident that economy is not only in good shape, it will continue to do so.
Far more crucial decisions there are some of these bold structural reforms such as GST, Insolvency Banking Code, Benami Property Code, and all the schemes we have launched such as Jan Dhan in which 31 crore new bank accounts opened have assured the financial inclusion, electrification of villages, and amazing number of infrastructure projects. Why I am recounting all these is because collectively they are like an ice-berg. Only one-eighth is visible and seven-eighth is invisible. But since later is so strong, the economy is going to prosper now.
I think we will permanently lift our rate of growth at a pace of one-one and a half per cent. By 2022-23, we will reach the 9 per cent GDP growth and we will sustain it. As of now, we have laid down a base for a cleaner, more sustainable, corruption free growth in the economy. It is to the credit of the PM, he is not bothered about any electoral compulsions and he has led the base of an economy which is going to prosper and produce massive employment. Indian economy today is on the cusp of a major transformation and we will see that happening.