Prof Satish Kumar
Prime Minister Narendra Modi is visiting Nepal on May 11, 2018. This is his third visit to Nepal after becoming the Prime Minister. It is also the first high-level visit since the formation of the new Communist government in Nepal. Modi's visit to Nepal is taking place almost a month after the Prime Minister of Nepal KP Sharma Oli visited India. There has been fresh consensus between the two countries to build up the ties on concept of "equality, mutual trust and respect". India-Nepal relations nosedived to the lowest level since 2016. Oli categorically criticised India for interfering in Nepal's internal matters and accused Modi government for his removal. During the elections Oli and his party tried to flare up the national fervour against India. After winning the election and occupying the coveted chair of Premiership, he calculated his move and decided to travel India first. India is equally cautious in responding the call from Nepal PM.
Indian PM is starting his two days journey to Nepal from Janakpur. He will offer prayer to Janaki Temple, keen to strengthen cultural bonds between the two countries. Modi will also visit Muktinath temple and the Indian Embassy's pension camp in Pokhara. The importance and relevance of this visit could be analysed in the context of larger world politics which are happening in and around of Asia. First, while explaining the Kautilya'Kutniti' which says, 'a prudent course shall always be adopted'. It also mentioned peace is to be preferred to war. After 73 Days of Doklam standoff between India and China on tri-junction Indian PM has become more cautious to Nepal. Unfolding of politics in Nepal in the last two years escalated anti-India wave and invited China into very close proximity. Since we all know about the open border system between India and Nepal and five major states share their boundaries with it, makes a lot of sense to be vigilant of Chinese presence on the side of Nepal.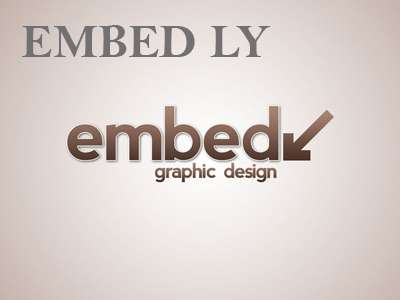 Earlier Chinese connections to Nepal were based on Tibet till 1980s. Since 1986 it started increasing its volume of trades with Nepal which rapidly increased to large extend. Currently Chinese Foreign Direct investment in Nepal is almost two times of India. Total Chinese investment is 79.26 million US Dollar where as India merely distant second with 36.63 million. China has recently developed a police academy for Nepal with all modern facilities. The Chinese internet providers are breaking Indian monopoly in Nepal. Every year China invited thousands of Nepalese students in the different courses. Chinese cities have become the major tourists' destinations for Nepal. Chinese language centres are mushrooming in the border areas of Nepal.
The Chinese policy was very neutral and calculated in supporting all hues of political system in Nepal. During the Monarchy, it castigated the Maoist forces. Chinese during the reign of King Gyanendra used to ridicule the Maoist, calling them miscreants, anti-state rebels and hijackers of Mao's name. China had also tried to bring monarchy and the political parties together to defeat Maoists in Nepal. The moment Maoists came into power, Beijing changed its tone and script and celebrated the victory of Maoist. India during the Congress regime remained confused with political set ups in Nepal. Fortunately Modi is out of this ideological party trap.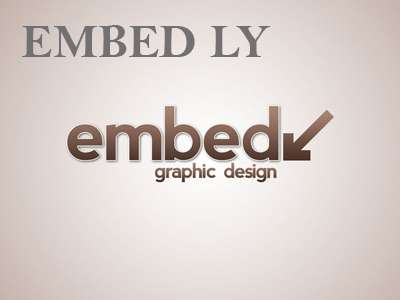 China-Nepal bonhomie started with Tibet factor. There were more than 30,000 Tibetans were living in Nepal. It was perceived as a challenge for China. Gradually with support of China, majority of Tibetans either migrated to India or went into other countries. Today hardly they could be found in Nepal. China is trying to create a rail link with Nepal. During the Blockade Oli approached China for critical fuel supplies and Beijing promptly dispatched tankers carrying 1.3 million litres of petrol. Oli visited China the very next month and sealed a number of major pacts, including a transit agreements allowing Nepal access to Chinese sea ports and Chinese loans to build an international airport in the tourist town of Pokhara. Oli's pet agenda is to have the Qinghai-Tibet railway extended all the way to Kathmandu. China has initiated to extend it to Shigaste and Kyirong in Tibet which is close to the Nepal border. Oli had signed an agreement during his first stint to hand over the Budhi-Gandaki hydroelectric project to the Chinese companyGezhouba Group Corporation.
The Chinese strategy in Nepal is still Tibet centric and hinged on to deter India for displaying its power to dissect Tibet from China. Mao had said those Tibetan plateaus are teeth of China, protecting the tongue from outside enemies. That is why Nepal became a suitable alley to fulfil the objectives of China.
Currently the Indian attempts should be to convince Nepalese people that India wants a cohesive, peaceful and integrated Nepal. The cultural ties between the two countries are civilisational and not to be dismantled by any third power or political regimes. PM Modi has rightly routed his third journey to Nepal with cultural and historical appeals. More than 90 per cent of People in Nepal is Hindus. More than 55 percent people of Nepal live in the side of Terai where Jankapur is the most coveted historical place for them.
India has already taken many projects to establish better connectivity with Nepal. India will build a strategic railway link between Raxaul in Bihar and Kathmandu to facilitate people to people contact and speed up the movement of goods. The two prime ministers agreed to construct the new electrified rail line, which will be financed by India, connecting the border city in India to Nepal. It has been made it clear that the stretch of railway lines from Jayanagar to Janakpur/Kurtha and from Jogbani to Biratnagar Custom yard will be completed by end of 2018. There are three other railway projects in pipelines.
During last Oli visit to India both the leaders are exploring the possibility of creating untapped potential of inland waterways. It may be a game changer in terms of connectivity. Nepal is land locked country surrounded by India from three sides. Most of the rivers from Himalayas flows down from Tibet to Nepal and reaches to India. The route is difficult and serpentine. If there is feasibility to develop inland river connectivity, the cargo shipments can move with ease. India is also planning to start Arun-3 hydro-electric project in Sankhuwasabha district of eastern Nepal. This project is likely to be completed by 2022. It is expected that Nepal can massively enhance its hydro power potential.
Indian PM Visit is not going to sign major agreements with Nepal during his forthcoming visit. It is reassurance to the people of Nepal that already signed pacts are going to be completed on time. Indian PM may not raise the internal incoherencies and contradictions which are still major political factors of Nepal's 2015 Constitution. But his journey from Janakpur itself is a reminder to the Oli government to accommodate the genuine demands of Tarai people. Nevertheless, the world politics is spinning fast. The Korean peninsula is a glaring example where China's hegemony has been cut off. The US power is reasserting its mettle in Asia as well. Looking at India-US strategic partnership, China is more conscious of its defence trajectory which begins with Tibet. The Khampa rebellions of 1960s are stark reminder for China. China's currency diplomacy in Nepal is going to increase. India cannot succeed merely by parroting cultural and historical anecdotes, it has to move along with economic baggage. This visit will have twin purposes. One to reassure Nepal that India is all weathered friend stood up in the moment of crisis and another is the development of Nepal is best suited through the help of India. Convincing them is to begin with cultural connectivity. The Ramyana circuit could be the best channel to start.
(The writer is Head Dept. of Political Science, CUH )